The Public Relations Manager of Transcorp Hilton Abuja, Mr. Shola Adeyemo, has been honoured with an Outstanding Performance Award by the Nigerian Institute of Public Relations (NIPR), Capital Chapter. The award came in recognition of his service and contributions to the development of public relations practice in Nigeria and the hospitality industry in particular. The award was presented to him at the 26th Annual General Meeting/Conference of NIPR Capital Chapter which was held in October.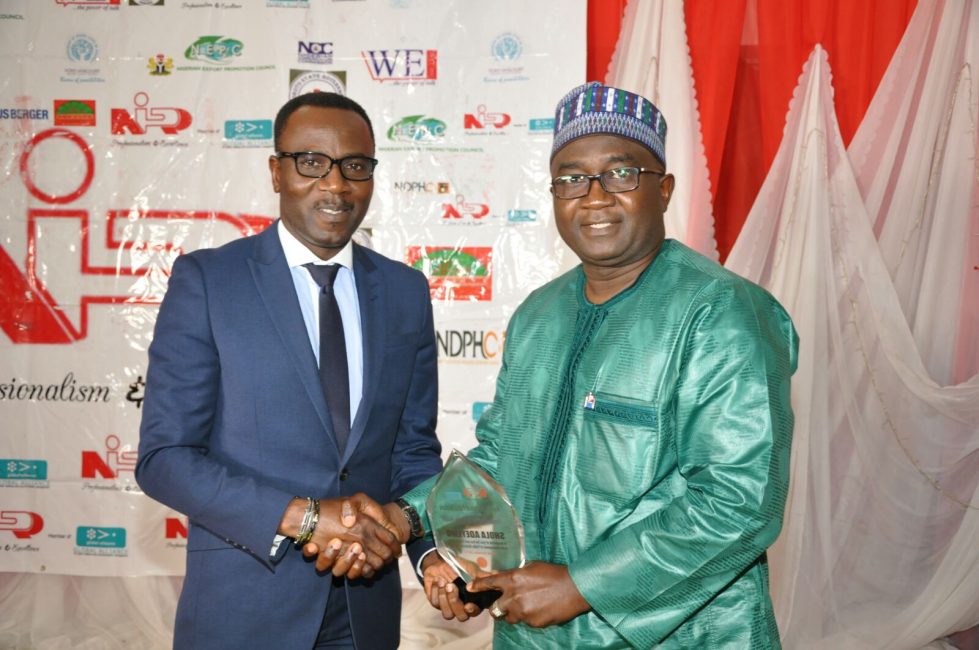 In a citation for the award, the NIPR stated that Mr. Adeyemo was being recognised for his outstanding personal attributed which he has harnessed over the years to lead a robust Public Relations Department in Transcorp Hilton Abuja, in addition to his consistent display of passion for the Public relations profession. The Institute also highlighted his exemplary leadership skills, and role as a seasoned administrator and an accomplished public relations practitioner as deserving of recognition.
Presenting the award to him at a well-attended gala dinner to Mr. Shola Adeyemo, the National Vice President of NIPR thanked him for his high level of professionalism and continuous commitment to the growth of corporate communications in Nigeria. Receiving the award, Mr. Shola Adeyemo, thanked the NIPR for the recognition and honour and pledged his commitment to promoting excellence in corporate communications in Nigeria.