The intergovernmental Group on Earth Observations (GEO) concluded its 12th Plenary session and fourth Ministerial Summit in Mexico City recently with commitments to share data on Earth observations at a time of exponential data growth, human development and climate change.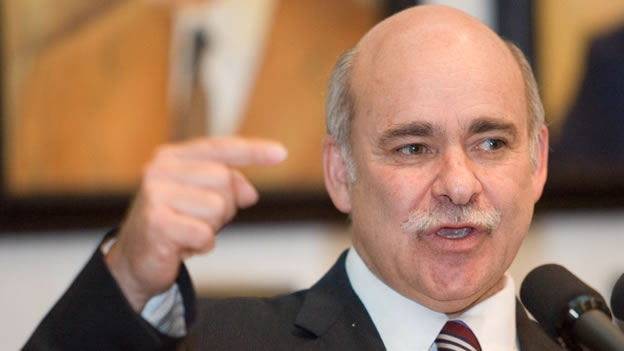 Hosted by the Instituto Nacional de Estadistica y Geografia (or National Institute of Geography, Statistics and Informatics) (INEGI), the week-long conference was attend by more than 400 delegates from 41 GEO governments and 39 partner organisations, and included Ministers of Environment, Science and Natural Resources.
Major achievements include the adoption of a 10-year Strategic Plan (2016 – 2025) and a Ministerial Declaration that focuses on harnessing critical environmental observations to enable leaders to make better-informed decisions for the benefit of humanity at a time of rapid global change.
Against the backdrop of the recent adoption of the UN Global Goals for Sustainable Development and an anticipated global agreement on climate change, GEO launched several bold, new initiatives, including:
A global Marine Biodiversity Observation Network (MBON), including an Arctic to Antarctic network linking coastal observing centers in the Americas to measure species distribution and habitat;
AmeriGEOSS, a regional programme to share Earth observation data for agriculture; disaster risk reduction; water; and biodiversity and ecosystem monitoring;
A new initiative to integrate Earth observations into national plans to attain the Global Goals for Sustainable Development; and
Renewal of GEONETCast, an initiative of China, Europe and the United States to provide critical Earth observation data to developing countries.
Eduardo Sojo, President of INEGI said, "This is a unique event for Mexico to talk about the environmental politics of the world. We are pleased to be participating in GEO activities that will provide significant benefit to Mexico and the Latin America/Caribbean region."
U.S. Interior Secretary Sally Jewell said, "As we near the historic Paris climate talks, its clear open data and international collaboration are key to countries moving the needle on climate change. We can and should share Earth observation data to help address climate challenges because science and open data are ritical to understanding land, water, wildlife and climate change. They must be at the heart of every policy decision – no country can solve it alone."
European Commissioner Carlos Moedas said, "We have reached a tipping-point where GEO has to move its focus towards successful societal delivery. We should not underestimate this formidable challenge. The European Union, through its Horizon 2020 and Copernicus programmes will continue to be a driving force to help GEOSS reach its full maturity – a GEOSS which is designed for and accessible by all contributors and all users."
South Africa´s Minister of Science and Technology, Naledi Pandor, said, "Our responsibility is to ensure the targets of the Global Goals for Sustainable Development are met. We should not take science for granted. We need to provide adequate funding for scientific research and global collaboration."
China´s Vice Minister of Science and Technology, Dr Jianlin Cao, said, "We promote open access to data, knowledge and information. Data sharing is key for the Global Earth Observation System of Systems (GEOSS). As Co-Chair of the Asia-Pacific region, we will implement more activities to enforce GEO cooperation with other countries, such as capacity-building, data sharing, eco-environment, disaster monitoring and climate change observing."
GEO welcomes new Members Ecuador, Kenya, Somalia, Viet Nam and Zimbabwe, bringing the number to 100 nations; five new Participating Organisations: the Commission on the Protection of the Black Sea Against Pollution (BSC), International Research Center on El Niño (CIIFEN), Future Earth, Research Data Alliance (RDA) and The World Bank (IBRD/IDA); and four new Observers:  European Severe Storms Laboratory (ESSL), Inter-Islamic Network on Space Sciences and Technologies (ISNET), the Organisation for Economic Co-operation and Development (OECD) and the UN Initiative on Global Geospatial Information Management (UN-GGIM).
The 13th GEO Plenary will be held in St Petersburg, Russia in November 2016.