Cameroon on Friday issued a fresh alert to several states in Nigeria, urging them to guard against any possible environmental and human disaster that could occur as a result of the release of water from Lagdo Dam any time from now.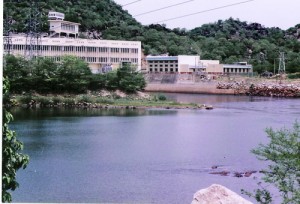 According to the Cameroonians, the water has to be released because the Lagdo Dam is almost overflowing it banks due to excess rainfall.
The Lagdo Dam is located on the River Benue's axis of the Cameroun Republic.
The Cameroonians stated that the essence of the information is to alert Nigerians, particularly the communities that reside in and around the River Benue trough which is contiguous to the Republic of Cameroon, to take proactive measures in order to forestall the envisaged disaster.
The warning this time around has been extended to Cross River State, whose Commissioner for Information, Chief Akin Ricketts, warned residents: "Chairmen of Local Government Areas, in whose domains such communities situate, particularly Obanliku, Boki, Etung, Akamkpa, Bakassi and Akpabuyo; officials of the State Emergency Management Agency, Opinion Leaders and other people of goodwill, are by this public information, requested to educate people within the aforementioned communities and advise evacuation where necessary.
"It is important for all those concerned to work in unison and prevent any avoidable danger or disaster from manifesting. Finally, we appeal to members of the public, particularly those residing around the threatened zones to report any threat to the relevant agencies of Government for prompt response. Please treat as important and urgent."
The last time water was released from the dam on Saturday, 24th August, 2012, it caused extensive flooding in Adamawa and Taraba states in Nigeria, affecting 10,524 persons in 10 Local Government Areas (LGAs) in Adamawa State and leaving 15 people dead.
Seven LGAs were affected in Taraba.