The Finish and South African Government have committed their continued support to the New Partnership for Africa's Development BioFISA Programme, as concrete achievements have been made in curing diseases, combating hunger and sustaining livestock. This follows a four-day meeting in Johannesburg to evaluate   the impact of BioFISA, a NEPAD Programme supported by the two countries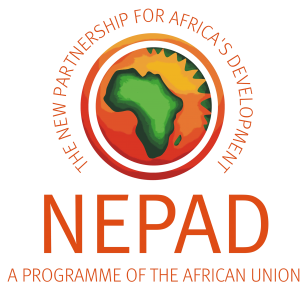 "Using biosciences at its primary strategy, BioFISA effectively made progress in the past four years in HIV infection control, livestock disease control, bioinformatics and the development of plant genetic resources guidelines," said Prof Luke Mumba, Director of the NEPAD Southern African Network for Bioscience (SANBio).
Prof Mumba also highlighted that BioFISA has grown and preserved mushroom production for small-scale farming, developed responsible fish farming, and promoted indigenous knowledge systems and scientific validation of traditional remedies.
Participation was drawn from South Africa's Department of Science and Technology, the Finnish Government, development partners, and SADC member states who took stock of the achievements made by BioFISA since its establishment in 2009.  The Programmes uses bioscience technology to improve health and food security; boost resilience to climate change and identifies environmentally sustainable ways of producing food in the Southern African Development Community (SADC).
In terms of concrete projects, NEPAD Senior Coordinator of the CEO's Office, Mr Abdoul Salam Bello, said: "BioFISA has improved the lives of more than 600 small-scale mushroom growers in Malawi, Namibia and Swaziland. Further, more than 100 Agriculture extension officers and researchers from Angola, Namibia, Malawi, Mozambique, Swaziland and Zambia have been trained in mushroom farming.  Through reliable methods for producing mushroom seed, training and marketing,mushroom production activities have improved in many communities in the region."
He also cited a fish-pond farming project in Dowa District, Malawi, where farmers have acquired the technical know-how to effectively grow fish by using very simple techniques and which has been extended to cover others districts in Malawi.
Addressing the burden of HIV and AIDS in Southern Africa, participants recalled a traditional remedy project to treat HIV/AIDS which has shown to be effective in laboratory tests in South Africa and the United States, while research into plant-based microbicides is carried on.
"BioFISA has brought the region closer together, has funded relevant research for the region and has improved people's lives through tangible results," said Mr Aki Enkenberg, Counsellor at the Embassy of Finland in South Africa.
Closing the ceremony, NEPAD Chief Executive Officer, Dr Ibrahim Mayaki reiterated NEPAD's commitment to prioritise BioFISA as it represents a perfect reflection of NEPAD's mandate, to develop "sustainable African solutions" for African challenges. Dr Mayaki commended the Finish and South African government for their continued support.
"Now that we have started making use of the treasure in Africa, there is an imperative need to now focus on preserving, protecting and responsibly sharing indigenous knowledge within African communities to build synergies," Prof Mumba added.
Going into the next phase, BioFISA will implement the guidelines developed in the first phase for African Union member states to conserve, protect and commercialise indigenous plants, crop varieties, knowledge and practices, and promote diversity to address climate change issues.
BioFISA currently covers eight research and development projects in 12 Southern African countries in Angola, Botswana, Lesotho, Malawi, Mauritius, Mozambique, Namibia, South Africa, Swaziland, Seychelles, Zambia and Zimbabwe.