There are reports of flooding across all the riverine local government areas of Benue, the state Commissioner for Water Resources and Environment, Godwin Oyiwona, has said.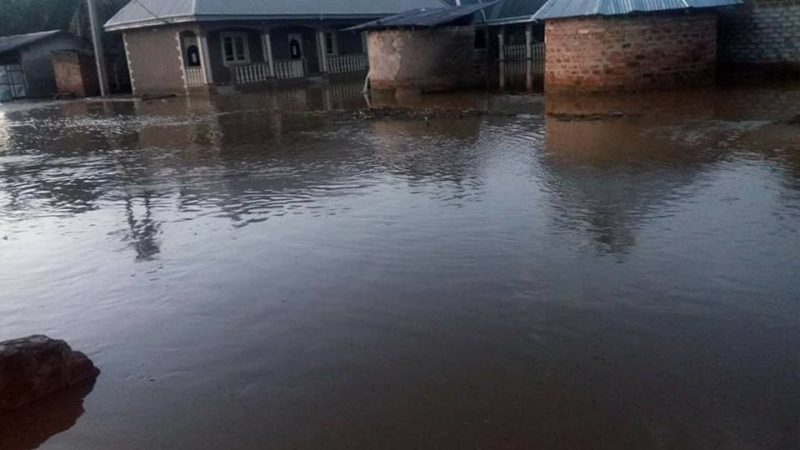 He said on Friday, September 23, 2022, that all the local government areas on riverine areas and few others were affected.
He named the local government areas to include Makurdi, Agatu, Logo, Guma, Buruku, Otukpo and Gwer-West, among others, noting that government was doing its best to mitigate flooding effects on the people.
According to him, the government has released funds for the cleaning of Idye Basin that controls most of the water-flow within Makurdi.
He said that there "are ongoing projects across the state that, when completed, will check flooding and its impacts.
"There are ongoing construction of drainage channels in the North Bank and other areas."
Several residents of Makurdi have started relocating to safer grounds from their homes following the rise in water level of River Benue.
The flooding submerged houses, hotels, schools, churches and business places located about two kilometres on the bank of River Benue, according to the commissioner.
Other areas affected according to him within Makurdi metropolis include part of Judges Quarters, Achussah, Nyiman, Agber Village, Idye, Mobile Barracks and Kaamee settlement.
Other areas also include Kucha Utebe community, Gyado Villa community, the Wurukum Abattoir, Timber and Rice Markets as well as the Angwan Jukun areas of the state capital.
In 2020, President Muhammadu Buhari inaugurated a 3.35-kilometre Idye Basin drainage channel to address the ecological challenges in Makurdi.
The Benue State Emergency Management Agency (SEMA) has also confirmed that no fewer than 200 households were affected by flooding in Makurdi.
Dr Emmanuel Shior, the Executive Secretary of the agency, said that the agency had, over time, advised people residing on floodplains to relocate to avert disaster.
By Emmanuel Antswen