The Youth Society for the Prevention of Infectious Diseases and Social Vices (YOSPIS), an NGO, has called on the Federal Government to address the devastating effect of flooding across the country and brainstorm to chart a way forward to prevent future occurrence.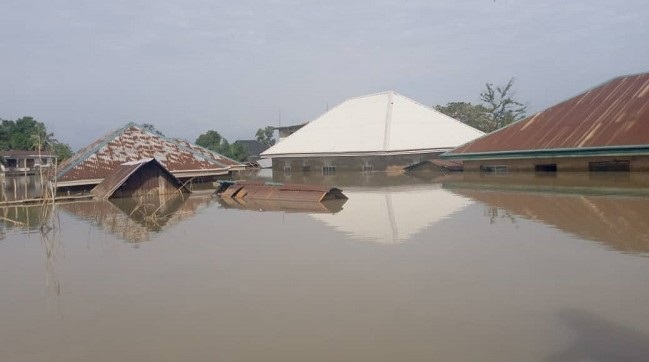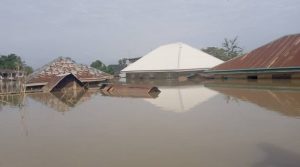 The Executive Director, YOSPIS, Ms Zainab Ahmad, made the call while speaking in Abuja on Thursday, September 22, 2022, said: "A costed five-year strategic plan should be developed on flooding and other environmental devastating problems, including how to improve drainage systems, refuse and waste disposals across the country."
Ahmad said that the organisation also called on the state governments and all the state gubernatorial candidates in the forthcoming general elections to massively invest in young people both in human and financial resources and capital.
"Invest in young people through job creation, capacity building, training and massive investment in young people, entrepreneurship, apprenticeship and internship and support them with seed grants for micro, small and medium scaled businesses.
"Create and sustain strategic official and senior seats and positions within the government circle, including in the private sector for young people to support governance and leadership in the 36 states and the Federal Capital Territory.
Ahmad also tasked the youth to contribute their skills in addressing their challenges in the country.
She said that YOSPIS aimed at improving the lives of youths, both female and male folks, promoting of social well-being of young people, including women of reproductive age, through empowerment campaigns and direct service delivery.
"Youths constitute the highest percentage of the total population in the country but not much is put in place to improve the quality of their lives, especially in the areas of basic health requirements, literacy, and capacity-building skills in both the urban and rural communities", she said.
According to her, over the years, YOSPIS has consistently responded to the challenges posed by HIV/AIDS, adolescent social, sexual, and reproductive health problems as well as increasing maternal & child morbidity & mortality rates in Nigeria.
Ahmad added that YOSPIS had earned a formidable reputation in the provision of just, prompt, transparent, and efficient research and service delivery to its clients.
She said this was in line with community mobilisation/sensitisation/awareness campaign, taking them along on individual and group capacity building to better their stand in their respective communities across the country.
By Abujah Racheal