A manufacturing firm, Pacegate Ltd., says it has introduced an eco-friendly steel drum with the aim to fight climate change and promote green environment.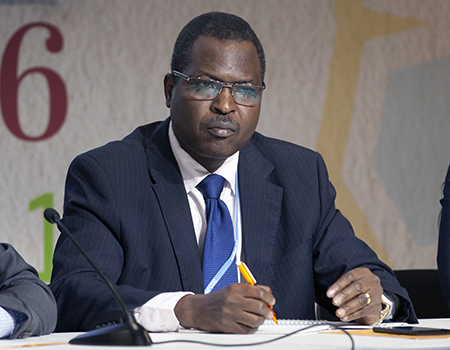 Its Managing Director, Mr Umesh Amarnani, told newsmen in Lagos on Thursday, October 24, 2019 that the steel drum was suitable for packaging industrial lubricants and non-hazardous chemicals.
Pacegate Ltd. specialises in production of specialised steel.
Amarnani said that most independent lubricant blenders in oil and gas sector were using plastic drums considered to be dangerous to the environment.
According to him, the global industry standard use steel drums, because they are cost effective, safe to use thereby maintaining structural integrity, irrespective of heat without leakage or spillage.
"Pacegate Limited, a subsidiary of Hana Group and manufacturer of steel drums, introduced the special steel drums to celebrate its one year of steel drum manufacturing in Nigeria.
"The company produces 5,000 steel drums per day, and it is the largest steel company in West Africa,'' he said.
Amarnani said that the company produces steel drums with United Nations (UN) certification of 210 litres suitable for packaging industrial lubricants.
"The company produces open top and closed top drums. Lacquered open steel drums for the agricultural industry to package fruit pulp, Soya Lecithin for animal feed.
"Open top drums for styrene acrylic and for industrial paints blended locally or are imported in bulk and repackaged here," he said.
Also, Mr Ayodapo Keshinro, General Manager, Sales and Technical, Pacegate Limited, said the company had 35 per cent market for additives.
Keshinro said that the demand for steel drums in the agricultural sector was gradually increasing.
"Nigeria is evolving into industrialisation with its local content policy implementation and awareness of the availability of UN certified steel drums, more chemicals will be produced and packaged in Nigeria.
"Apart from steel drums, Pacegate also distributes lubricant additives and industrial grease to ensure a sustainable and affordable packaging solution in Nigeria to reflect global best practices," Keshinro added.
He said that the company was the first and the only UN Certified steel drum factory in Nigeria.
According to him, the UN approved packaging guarantees that the drums have been built, tested and certified to carry precious liquid or solid which can be either hazardous or non-hazardous.
The certification also confirms that the drums are environment friendly and with no leakages. Also, UN Certification is mandatory for the export of steel drums.
By Yunus Yusuf