The Four Paws animal welfare organisation said on Thursday, October 24, 2019 that two tigers rescued in Germany have been moved to a sanctuary in South Africa.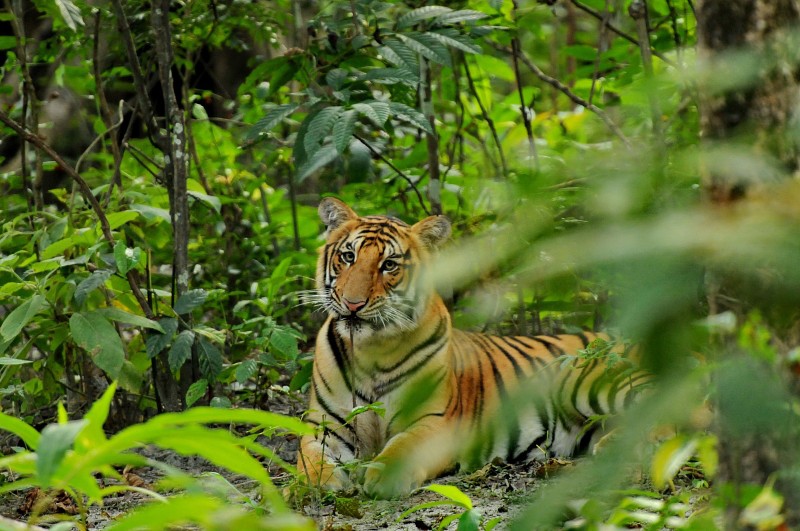 The tigers are expected to spend the rest of their lives at the sanctuary because they cannot be released into the wild.
"Sadly, the story of Bela and Sharuk is one of many examples of how the trade in tigers is out of control.''
"The breeding and trading of tigers is allowed throughout the European Union and in many other countries,'' it said in a statement.
The tigers were born in 2014 in the garden of a private keeper in Germany, who was forced to give up the animals because minimum prescribed keeping standards were not met, Four Paws said.
Another tiger sibling, Imara, did not survive.
Bela and Sharuk spent more than four years at a sanctuary in Germany before being transferred to the Lionsrock Big Cat Sanctuary in South Africa, even though tigers are not indigenous to Africa.
"A tiger in South Africa may sound strange, but when you know the story of the individual, sometimes it makes perfect sense,'' said Fiona Miles, the director of Four Paws in South Africa.
"Bela and Sharuk were born in a garden in Germany, a place where tigers clearly do not belong either,'' she added.
"At Lionsrock, we provide them with a home that gives them the peace, safety and comfort in an environment that helps them feel more at ease.''
Four Paws has started a petition calling on the European Commission, the EU's executive, to ban the commercial trade in tigers.
More than 210,000 people had signed it by Thursday.