In an apparent bid to demystify climate change and intensify awareness on its multifaceted impacts on the Nigerian society, the Federal Ministry of Environment, the Government of Japan and the United Nations Development Programme (UNDP) under the ongoing Africa Adaptation Programme (AAP) have thrown their support behind Theatre for Concerted Change's premier staging of "Climate of Change" in Zaria, Abuja and Lagos.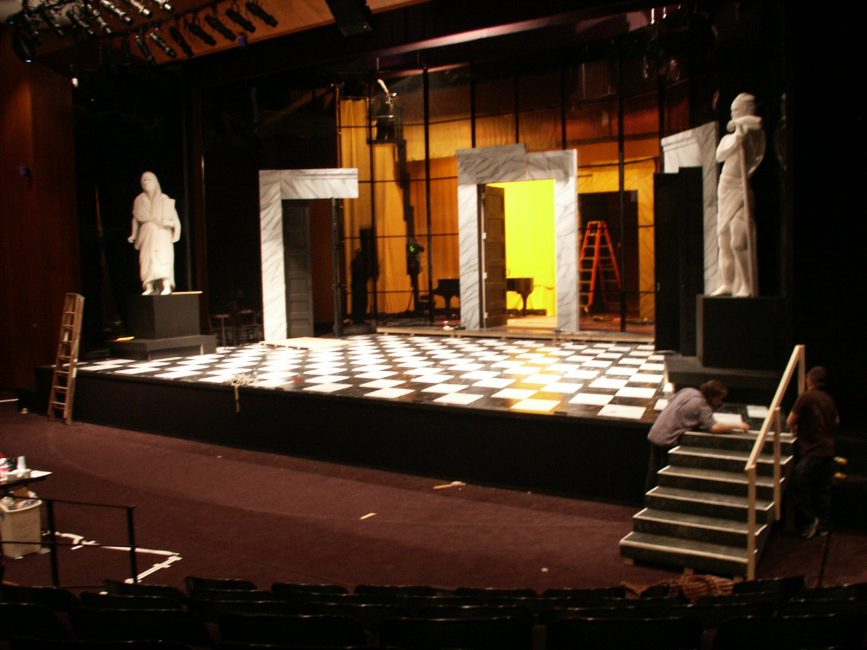 According to the sponsors, the support is an appreciation of the Arts as a potent tool for bringing about social transformation and societal renewal.
The play is a snapshot of rural dwellers' struggle for survival and integral development in a climate-constrained world. It takes the reader or audience on a journey into the lives of rural dwellers, while portraying their apprehension, courage, despair, hope, flaws and strengths.
By emphasising the linkage between climate change on one hand, and then gender, health, politics, conflicts and food insecurity on the other, the play seeks to draw attention to the fact that climate change is indeed one of the defining challenges of our time and must not be treated with levity, according to playwright, Elaigwu Ameh.
Speaking about his reason for writing the play, Ameh, a First Class Pholosophy graduate of the University of Zimbabwe, revealed: "I wrote this play not only because of my realisation that climate change is one of the defining challenges of our time, but also because of my burning desire to use theatre as a tool for development to raise awareness on the manifold impacts of climate change on rural livelihoods."
He added: "The play is a proactive medium for effecting positive environmental change in society. It is a must-see not only because of its rich amalgam of entertainment and education, but also because of its creative use of theatre-for-development techniques in unveiling some overt or covert interconnections between climate change and livelihoods."
In the same vein, he noted that "Climate of Change," just like the story of climate change, is not all about gloom and doom. Hence, he noted, the play also endeavours to communicate climatic realities in the language of hope with a view to encouraging the Nigerian government and the public to act positively and proactively.
"Although Nigeria's socio-economic development is climate-constrained, climate change offers distinctive opportunities for renewing the Nigerian economy. These opportunities are in the areas of renewable energy, carbon trading, transport management and technology transfer," he added.
"After which it will be superbly staged in Abuja and Lagos as part of Nigeria's preparations for the Climate Change Summit in Doha later this year. Over 2,000 people are expected to be in attendance at each of the events, with 1,000 of them being students drawn from schools within the FCT and Lagos State. Five thousand copies of the play printed through the generous support of the Federal Ministry of Environment, the Government of Japan and UNDP will be distributed freely to participants at the events."
"Climate of Change," a publication of University Press, Plc, Ibadan, will be directed by Olagoke O. Ifatimehin, an award-winning director from Ahmadu Bello University, Zaria.
On why the UNDP/AAP is supporting the initiative, Muyiwa Odele of the Sustainable Development Unit of UNDP Nigeria submitted: "UNDP recognises that Art has a crucial role to play in changing society. Since behavioural and attitudinal changes are some of the keys to tackling climate change, this stage play is just natural.  The play will not only engage everyone in a deep way but also in a personal way.
"It is an opportunity to engage, although in a relaxed manner, with the everyday experiences and real life practical challenges faced by everyday people grappling with the impact of climate change. According to experts, what sparks engagement is something that speaks to you personally."
By Michael Simire