As I drove through the streets of a major city in Nigeria, I could not but notice the pile of wastes littering on the streets. Plastics, nylons, clothes, and cartons were among the waste materials that littered the streets. I pondered about the waste challenges that seem to beset Africa, and in this instance, Nigeria. Something was wrong.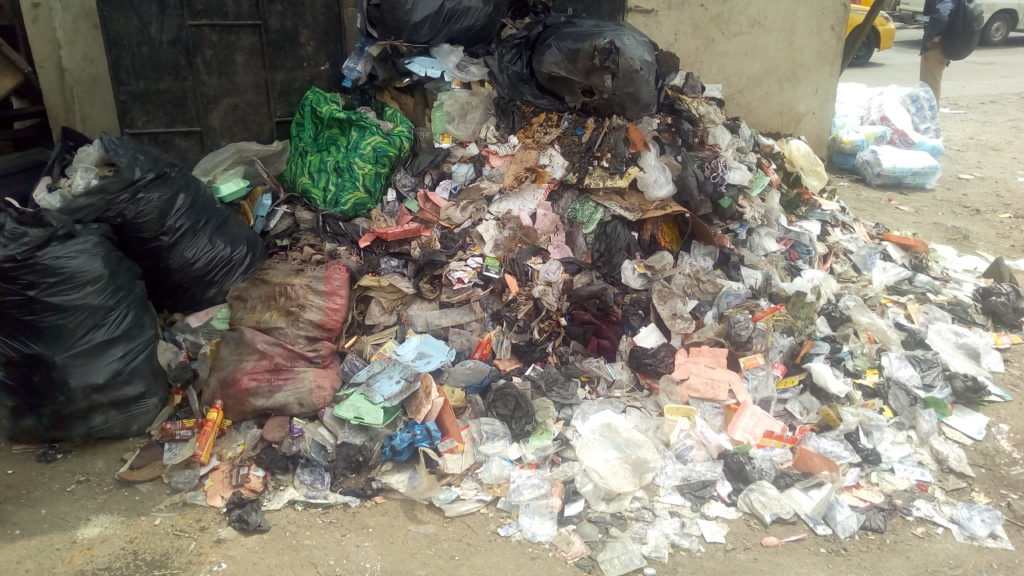 The waste problems and other climatic issues remain on the rise. Waste continues to accumulate, and there is no end in sight for the environmental challenges witnessed in recent times. All this is despite an increase in environmental communication in these regions (Nigeria and Africa).
Environmental communication defined by Gavin Lamb involves different techniques of communication in which environmental issues, problems, and solutions are discussed or made known. The increase in environmental communication could be attributed to the increased number of environmentalists (advocates of environmental protection) witnessed in recent times. An indication that waste problems should be a thing of the past or should be on a rapid decline.
However, despite the increase in environmental advocates, issues facing environmental sustainability seem to linger on, in this particular instance – waste problems. An indication that something is wrong with the approach of environmentalism, most especially with regards to environmental communication.
An observation in this regard is that environmental communication seems to revolve around environmentalists. If this was not the case, why is there increased indiscriminate disposal of wastes? Why are companies still engaging in unsustainable practices via environmental externalities? Or is there any other reason for increased global warming experienced in recent years? Data also suggests that such practices would not abate anytime soon. In fact, by estimation, waste generation is poised to triple from its current levels in the year 2050.
According to Ritchie & Roser, "The world's population of 2.5 billion produced 1.5 million tons of plastic in 1950; in 2016, over seven billion people produced more than 320 million tons, and this is projected to double by 2034". This is another damning statistic that suggests that plastic pollution may not be abated soon.
Data on temperature between 2014 and 2019 also revealed that the period is the hottest five-year period on record for average global surface temperatures. An indication that carbon emission remains high. Many other examples exist, but the question is – should a conclusion be made that the mode of communication used by environmentalists is meaningless?
Environmental communication strategies in recent times are focused on campaigns. The majority of these campaigns are on and for social media. However, many illiterates or semi illiterates in underdeveloped and developing countries remain unsynced with the use of social media. And if they are, they seem to be unconvinced by the matters of environmental sustainability. A discussion with many locals will give you a realisation – environmental skepticism reigns supreme.
Perhaps, environmental communication is not meaningless, maybe it needs to be refocused or restrategised. A suggestion is the "catch them young technique" and the "injection of environmental education into all curriculums." This will be a proactive step in giving environmental communication a foothold lost in recent times.
In Africa, environmental communication in time past was blended with culture and religion. In Southwest Nigeria, for example, there were folklores and songs blended into culture and religion to create awareness for cleanliness and sustainability. Some religious bodies emphasised the need for cleanliness with the phrase "cleanliness is next to godliness."
The strategies used in those times recorded enormous success. Its outreach was wide, and it was effective in ensuring waste management at various levels. In recent times though, such a mode of communication has reduced drastically. The same applies to environmental education.
Environmental education has been on a decline in recent times. Environment education is aimed at giving information and training individuals on the issues of the environment. It creates awareness and sensitivity to critical environmental problems. And, the understanding it brings to the receiver mold a mindset towards solving environmental problems.
However, its goals and effects have been dwindling in recent times. Yes, sometimes campaigns organised by environmentalists are brought to schools about the dangers of climate change and the consequences of improper disposal of wastes, but it falls short of proper educational activities, especially in primary and high schools.
Elementary and high schools are important when it comes to promulgating environmental education. It helps cultivate the innovative mindset (albeit in a sustainable way) in young ones. The young mind is inquisitive and would be a tool for developing awareness for a better environmental condition. But, it is alarming that formal educational methods of engaging young ones about the environment are not a part of the curriculum. It is pertinent to say that a fusion between environmental education and environmental communication in culture, religion, and education will help reduce (drastically) waste challenges.
Waste management and other climatic issues can be tackled by integrating environmental communication and education into all aspects that make up a society. It shouldn't revolve around the environmentalists alone. Environmental education when integrated with communication gives a better foothold to achieving the aim of environmental awareness. It will help lower environmental skepticism among the less or non-educated. And when targeted at youths and children, it would help solve future environmental challenges.
There is a need to ensure the two fields (environmental communication and education) are well utilised when trying to solve environmental issues. Waste problems especially need the integration of both in solving the increasing challenges.
I am sure waste challenges in Africa can be solved with innovative approaches. However, the aspect in which such innovative approaches will flourish would depend on how environmentalists and other actors solve the conundrum of environmental communication and education in Africa and beyond.
Till then, it is a false impression if we believe that campaigns on social media and forums would be enough.
By Oluwatosin Komolafe, PhD