On Saturday, December 12, 2020, world governments will convene virtually at the Climate Ambition Summit to commemorate the fifth anniversary of the Paris climate agreement. The meeting takes place in the lead up to COP26, scheduled for November 2021.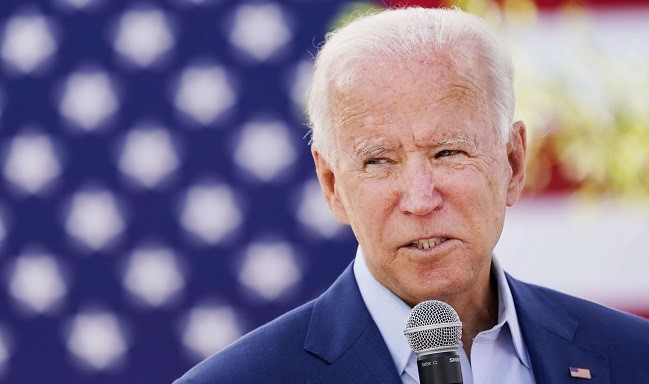 Eyes are on national governments, who are expected to present bolder climate plans, including COVID-19 recovery plans, and new finance commitments.
Joe Biden's team has stated that he will not be involved in the summit as a signal of respect to the presidential term of Donald Trump.
Nonetheless, the US President-elect remains a major point of focus as he has pledged that, under his presidency, the country will rejoin the global climate change pact.
350.org Executive Director, May Boeve, said: "When Donald Trump exited the Paris climate agreement, he expected global climate ambition to crumble. Instead, the world stayed the course on climate action. Now that people in the US have chosen new leaders, it's time to double down on transformative action.
"On Day One in office, President-elect Biden must fulfill his promise to rejoin the Paris agreement; then he must go beyond Paris to meet the scale of the climate crisis by committing to greater ambitions that rapidly reduce greenhouse gas pollution, set substantial year-on-year targets to phase out fossil fuels, and bring forward a regenerative people-centered economy, powered by renewables.
"The climate crisis has only worsened since the Paris agreement was signed in 2015: 2020 is on track to be the Earth's warmest year on record, yet fossil fuel companies still plan to increase extraction of oil and gas. While many of our representatives have dragged their feet on necessary climate action, our movement has only ramped up the fight.
"Our lives, homes, and planet are at stake and we're not backing down on our demands for bold climate action and fossil fuel accountability from Biden and all officials representing our communities at the summit."
The anniversary arrives on the heels of what looks like the world's largest climate commitment as New York State is set to decarbonise its massive $226 billion pension fund by 2040 and divest from oil and gas companies by 2025.