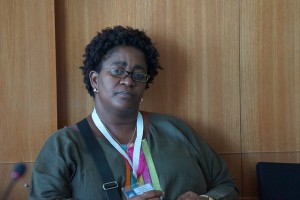 An ECOWAS health official, Dr Mariane Ngoulla, said on Wednesday that contracting the Ebola Virus could be avoided once people abstained from touching the body fluids of an infected person.
Ngoulla, who is the ECOWAS Health Advisor for the Malaria Elimination Campaign, based in Nigeria, made this known in an interview with the News Agency of Nigeria (NAN) in Dakar, Senegal.
She said that people could contact the virus if they touched the body fluid of a dead person but could prevent the spread of the virus if they improved their personal hygiene by constant washing of the hands with soap and running water, among other things.
"Ebola is actually quite hard to contact; so we should know that it is not something that is spread in the air; it comes when you get in close contact with the body fluid of an infected person.
"So, if you don't touch the body fluids you can't contact Ebola and this is the message; so to prevent it is as simple as don't touch an infected person and, therefore, the body of an infected person.
"Use hygiene; wash the hands as frequently as possible under running water with soap and of course when you see somebody who is not feeling fine, encourage the person to go to the health system where they are equipped to take care of him.
"In case it is Ebola, the sooner the person goes, the better it is; but the most important thing is that we have to stop the transmission of the virus."
She said that avoiding contact with uncooked bush meat and the fluid of infected meat could increase the chances of containing the spread of the virus.
"For now, the transmission is human-to-human; it started maybe more likely from the bush animal to a human being; but the way is being spread now is more from human to human.
"While we avoid uncooked bush meat and the manipulation of dead bush meat, we should also know that right now it's one way – contact between human beings. So, it's important to avoid it.