The shortage of agricultural extension officers and veterinary doctors is hampering the quality and quantity of farming output across the country, a survey has indicated.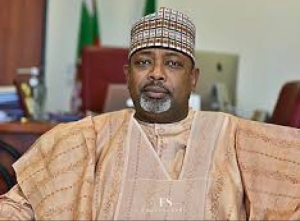 Some stakeholders spoken to appealed to government at all levels to engage more agricultural extension officers as they play key roles in  educating farmers on innovative and efficient ways of farming.
In Plateau State, the state chapter of All Farmers Association of Nigeria (AFAN) and its counterpart, the Poultry Association of Nigeria (PAN), decried the shortage of agricultural extension officers and veterinary doctors in the state.
The associations described the trend as worrisome.
Mr Wuskaka John, the Public Relations Officer (PRO) of AFAN in Plateau, said that the development was affecting farming activities, particularly the quality and quantity of yields.
He said that the extension workers in the state were grossly inadequate and affected agricultural activities in the state.
John said that the critical roles extension workers played towards improving farming had been relegated to the background in the state.
"The extension agent is responsible for providing the knowledge and information that will enable a farmer to understand and to make a decision about a particular innovation.
"And they communicate this knowledge to the farmer with the aim of achieving higher and quality yield.
"Unfortunately, this is lacking on the Plateau; farmers are just doing their best to cultivate and produce foodstuff and other materials.
"We have very few extension workers in the state; they are grossly inadequate particularly now that farming is becoming a venture for all,'' he said.
On her part, Mrs Nanji Gambo-Oke, the PRO of PAN in the state, said that the state Ministry of Agriculture and Rural Development had only five veterinary doctors in its payroll.
"'With the large number of farmers in Plateau, having just five veterinary doctors to attend to their farms is discouraging.
"Most of the farmers have resorted to using private doctors whose services are generally on the high side.
"We all know that the poultry industry is major contributor to the nation's economy and must be taken seriously," she said.
Mr Bugama Ishaku, the Commissioner for Agriculture and Rural Development in the state, confirmed paucity of extension officers and veterinary doctors in the state.
He, however, said that the current administration in the state had initiated policies and programmes aimed at resuscitating and making farming in a state a viable venture.
Ishaku explained that government would rejig the entire agriculture sector towards making farming a friendly and enviable business particularly for young people.
"We are aware of the challenges confronting the agriculture sector in the state and this administration has come to rescue it.
"Our people are largely farmers and the best we can do to keep the state moving economically is to revive the entire agricultural sector.
"This is why the moribund Agricultural Services and Training Centres (ASTC) have been revived so that we can give farming in the state a modern touch.
"In the coming days, we will engage more agricultural extension officials and veterinary doctors to close the existing gaps in those key areas,"Ishaku said.
In Taraba State, stakeholders in the agricultural sector expressed concern over non-effectiveness of agricultural extension and veterinary services in the state.
They attributed the low yields from farms over the years to ineffective extension services as farmers were not properly guided.
Prof. Nicholas Namessan, the Taraba Commissioner for Agriculture and Food Security, said that agricultural extension and veterinary services were very key to successful farming of any kind.
Namessa, who observed that the services were neglected over the years by successive governments, said the new government had already restored the services in the ministry to boost productivity.
Mr Opisco Agya, a veterinarian, said that the challenge, over the years, was lack of running cost to the extension and veterinary units in the ministry to function.
"Extension and veterinary services are field works that need logistics for effectiveness.
"The lack of running cost for the two units over the years has been responsible for non-effectiveness of the extension and veterinary services to the people of the state," he said.
Alhaji Kabiru Usman, a farmer said that lack of agricultural extension and veterinary services had been a threat to food security over the years.
He explained that if not for the activities of International Fund for Agricultural Development (IFAD) Value Chain Development Programme (VCDP) in the state, farmers would have been operating with only the primitive farming skills.
"IFAD-VCDP has done a lot for those of us who farm rice and cassava interms of new farming techniques but this did not cut across all crops and also animals," he said.
Usman appealed to the new government to sustain running cost to the two key units of the ministry of agriculture to boost productivity and ensure food security.
In Lagos State, AFAN urged government at all levels to support and strengthen the activities of extension officers in the country.
Dr Femi Oke, AFAN's Chairman in Lagos, said that extension officers were very paramount in agriculture.
He decried the absence of extension officers in various farm settlements, which had resulted in a huge loss and contributed to food wastage.
Oke said that, previously, an extension officer would inspect a farm and alerted the farmer if there were problems detected or imminent.
"These days, we are no longer seeing them on our farms to render the essential services and complain of poor remuneration from government.
"We want government at all levels to bring them back on board.
"They are the ones that can motivate, educate, and work closely with our smallholder farmers in the communities.
"In various farm estates or settlements, if these people can strengthen and talk to our farmers, definitely there will be reduction in food wastage, loss of fund and increase the nation's reserve.
"No farmer prays to have a loss, and the losses which a farmer records count a lot,'' he said.
More so, In Edo State, Dr Edward Izevbigie, the Programme Manager, Edo Agricultural Development Programme (ADP), said that extension services brought innovations to agricultural development.
Izevbigie said that without extension services, farmers would not be aware of new farming techniques and innovations introduced into the various food and crops value chains.
"The importance of extension services cannot be overemphasised in the sense that without extension services you cannot have a good agricultural system.
"Extension services and agents help to bring innovations to famers and the agricultural sector.
"For example, farmers in Edo have been using low variety of cassava cuttings but immediately the improved variety of cassava known as TME 419 was introduced through extension delivery, farmers yield per hectare significantly improved in the state.
"Extension services are very important because without it, farmers will be left in the dark without knowing what is going on in agricultural development.
"I want to thank Gov. Godwin Obaseki for what he is doing; when he came on board, we were only having about 20 extension agents but he graciously employed over 24 extension agents in addition to what we have and he has  promised to employ more.''
The programme manager said that the state had extension agents in all the 36 blocks of extension, adding that each local government had two extension agents
He also used the opportunity to appreciate the Federal Ministry of Agriculture and Food Security for its efforts in ensuring food security in the state
"Because all the time they are empowering farmers; giving advisory services, inputs and capacity building.to enhance food production in the country," he said.
In Bauchi State, farmers in the state lamented poor access to agricultural extension services which posed a significant threat to food production.
Dr Halliru Garba, an Agronomist with College of Agriculture, Bauchi, said the efficiency of the extension system had remained a source of concern.
"The major challenge is limited farmers' access to effective agric extension services.
"Governments, development partners and Civil Society Organisations, need to address inadequate staffing and poor funding," he said.
He listed some challenges to extension services as lack of training opportunities for extension personnel and lack of mobility for extension personnel.
According to him, an inadequate extension service is a challenge to food security.
A farmer, Musa Jahun, said that agricultural extension and training could help in addressing food security at the household level.
"Most poor people live in rural areas and agriculture is their main source of livelihood.
"Lack of parity in remuneration between the livestock extension agents and others contribute to crisis in food production," he said.
Jahun urged the government to come up with agricultural extension policy to regulate the practice of agricultural extension and advisory services for sustainable funding mechanism and quality control.
Meanwhile, a Veterinarian, Dr Auwal Mudi, pointed out that livestock breeding was an important sector of agriculture but was neglected by the government and the stakeholders.
"The sector is more advanced compared to crop production–one-third of cropland is occupied by forage crops for the purposes of animal husbandry.
"Livestock breeding largely determines the food security of  countries; livestock products provide a full range of nutritional value.''
Mudi added that livestock contained sources of energy, bio-digestible minerals, vitamins and high-quality animal protein with all essential amino acids.
"Each person should consume above 20 grams of animal protein per day for a healthy diet," he said.
Mudi said that in order to improve food security, there was a need to support the efforts of veterinarians in reducing the negative impact of livestock breeding on the environment.