No fewer than 69 people were arrested for allegedly violating environmental law during this month's sanitation exercise in Nasarawa State.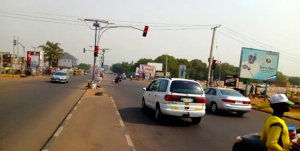 Commissioner for Environment and Natural Resources, Mr Yakubu Kwanta, made the disclosure while speaking with newsmen during the exercise in Lafia, the state capital.
Kwanta said that those arrested were majorly motorists as well as tricycle and motorcycle riders, saying that they cut across all local government areas of the state.
He said that the state had adopted a new strategy to ensure effective monitoring of the exercise by constituting a special inspection team.
The commissioner said that members of the team, who were usually in mufti, would observe the sanitation teams sent to various places to monitor the exercise.
Kwanta, who was represented by the Chief Environmental Officer of the ministry, Abubakar Mohammed, said that the special inspection team had become necessary to fish out those who might be sabotaging the exercise.
He warned the various sanitation teams against sabotaging the efforts of the state government to keep the state clean, adding that anybody found culpable of insubordination would be dealt with in according with the civil service rule.
Kwanta, however, said that the exercise recorded 80 per cent compliance in the state.
"We have sent a special inspection team to various places to observe the activities of the sanitation teams, and they will just appear like ordinary people to monitor their activities and bring feedback.
"That is the strategy we have adopted this time around, and from all indications, there's a great improvement in Lafia. I can assure you that we have 80 per cent compliance," he said.
By Oboh Linus