President Muhammadu Buhari has directed the Minister of Environment, Mohammed Abdullahi, to represent him as Head of Nigeria's Delegation to the 27th Session of the Conference of the Parties (COP27) to the United Nations Framework Conference on Climate Change (UNFCCC) holding at Sharm El-Sheikh, Egypt from November 6 to 18, 2022.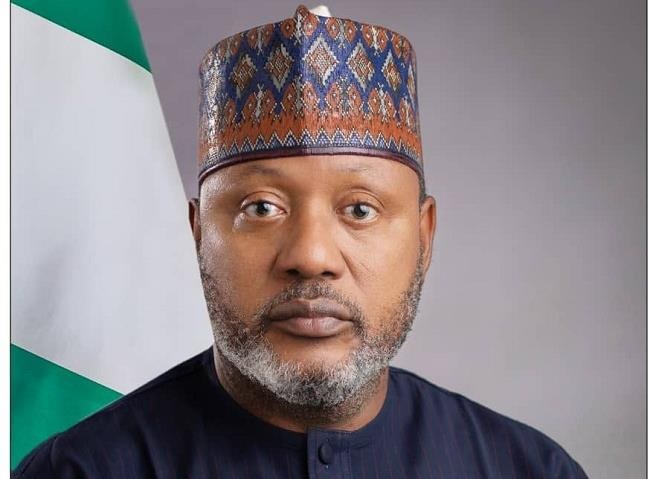 The minister is expected to represent the President at High Level Sessions and also deliver Nigeria's National Statement at COP27 plenary, attend bilaterals and side meetings on Nigeria's Energy Transition Plan, amongst other engagements.
As Chairman of Council of Ministers of the Pan African Great Green Wall, he is expected to host alongside the United Nations Convention to Combat Desertification and the Pan African Great Green Wall a high-level meeting of member States on GGW.
Other ministers to attend alongside the Minister of Environment are the Minister of Water Resources, Sulaiman Adamu; Minister of Agriculture and Rural Development, Dr Mahmood Mohammed Abubakar; Minister of Finance, Zainab Ahmed; Minister of Power, Abubakar D. Aliyu; Minister of Humanitarian Affairs, Disaster Management and Social Development, Sadiya Umar Farouq; and other Heads of Agencies of Government.
In a related development, it has been observed that loss and damage arising from the recent flooding in Nigeria, Pakistan and other developing African countries will form part of the agenda at COP27.
Amb. Wael Aboulmagd, Special Advisor to the COP President-Designate, disclosed this on Friday, November 4, 2022, during a virtual press briefing in preparation for the global climate change conference.
Aboulmagd said that there was need to make arrangements to help victims of the climate change effect in the countries.
"Aside the agenda on climate change mitigation and adaption, we are going to discuss loss and damage as well.
"We are aware of how flood affects people in Pakistan, Nigeria and some West African countries.
"We have to find a final arrangement to help people in these countries. I think we have all opportunity to discuss that," he said.
The special advisor said the Presidency was delighted with the number of registration for COP27, asserting that everybody was now aware of the gravity of the situation at hand.
Aboulmagd urged all participants to approach the conference with strong spirit, saying time had changed and climate justice needed to be integrated into the world.
The COP official explained that, aside the normal agenda, supplementary ones had been put forward for discussion from some stakeholders, among them an African group with focus on circumstantial differences of the region.
He urged the developed world to fulfill their various commitments to address the impact of climate change.
"When there is the will, there will be a way. Presidency will encourage on the importance of delivering the $10 billion pledge by the industrialised countries of the world.
"There is need to bring the reality in the public sphere to the negotiation room. It is when we show empathy that we can make progress on climate change issues," the Egyptian diplomat said.
By Usman Aliyu