WaterAid Nigeria says that its Water Sanitation and Hygiene (WASH) improvement project will benefit about 173,000 people living in Ikorodu North, Ojodu and Ikotun Local Council Development Areas (LCDAs) in Lagos State.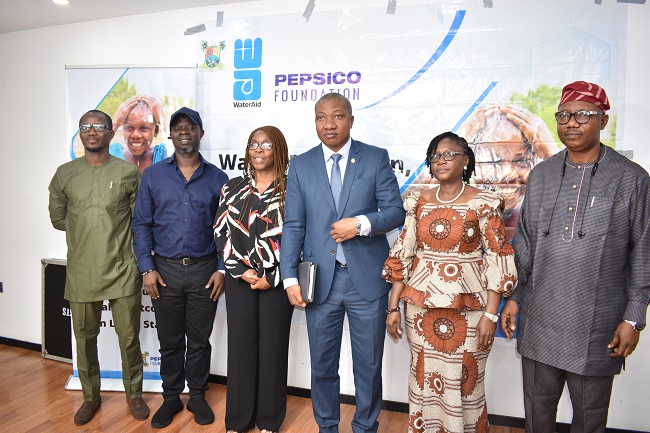 Evelyn Mere, Country Director, WaterAid Nigeria, said this on Friday, November 4, 2022, in Lagos while delivering a keynote speech at the official unveiling of the WASH improvement project in the state.
The project is being executed by WaterAid in partnership with the Lagos State Ministry of Environment and Water Resources with the support of PepsiCo Foundation and the leadership of the LCDAs.
"It seeks to improve the lives of about 173,000 people, including men, women, and children with sustainable access to adequate water, sanitation and hygiene.
"These cut across five communities in select rural and peri-urban communities in Lagos State.
"The project will also focus on rehabilitating selected water scheme sand providing inclusive sanitation facilities located within public places such as markets, schools and healthcare centres," Mere said.
The country director noted that lack of access to safely managed water, sanitation and hygiene services impacts negatively on health, exposing people to infectious diseases such as diarrhea.
She said that 90 per cent of diarrhea cases were linked to unsafe water, poor sanitation and hygiene.
"Women, sanitation and hygiene are human rights and essential basic services that serve as a foundation for reducing the spread of infectious diseases and promoting human dignity.
"According to the 2021 WASHNORM statistics, 55 per cent of households in Lagos state have access to safely managed water supply services.
"Only 15 per cent have access to safely managed sanitation services, and only 35 per cent of people have access to hygiene services," Mere said.
She said that women and girls were largely affected by the lack of access to these lifesaving services as they expend huge amounts of time and money in search of these services.
Mere said that the need for these services make the female gender to particularly look for water to the detriment of their businesses and education.
She said that due to the importance of the project, it would be implemented by setting up community structures to ensure their sustainability.
"We will also be carrying out hygiene promotion in communities targeted at women and implement capacity building and economic empowerment programmes for them.
"This project will be implemented over a three-year period as a win-win situation to all partners.
"It fits perfectly into the health and environment pillar of the Lagos State T.H.E.M.E.S. agenda, as well as the Water and Sanitation Focus Area of the recently launched Lagos State Development Plan 2022-2052.
"It also aligns with PepsiCo's goal of strengthening WASH access in communities near PepsiCo operations.
"The project also clearly reflects WaterAid strategic aim of universal access to WASH, which underlines why we are focusing on LCDAs where we already have ongoing interventions," Mere said.
She expressed gratitude for prioritising WASH in their Corporate Social Responsibility commitments and appreciated the Lagos State Government and the LCDAs for being receptive and open to the partnership.
Speaking for Pepsico Foundation, Mr Gbenga Akinsanya, Human Resources Manager, said that the foundation's net water positive strategy is to provide water for 100 million people by 2030.
"We are already halfway to our goal," Akinsanya.
Akinsanya said that the foundation has helped more than 68 million people have access to safe water through distribution, purification and conservation programmes, "putting us more than halfway to our goal."
"Since we started this work in 2007, PepsiCo has invested more than $53 million in safe water access programmes catalysing nearly $700 million in additional funding from other donors.
"These investments have positive impacts on peoples' lives by improving living conditions by bringing clean water access closer to home and promoting water saving agricultural technologies," Akinsanya said.
Highlight of the event was the unveiling of the project by Mr Nurudeen Shodeinde, the Permanent Secretary, Lagos State Office of Drainage Services and Water Resources.
The WASH Improvement project will be executed at a cost of $1 million grant from PepsiCo Foundation.