During the 19th Session of the Conference of the Parties (COP 19) to the United Nations Framework Conventions on Climate Change Conference (UNFCCC) that held last November in Warsaw, Poland, two Nigerians easily caught my attention. One is in his sixties; the other in his twenties. Both had an aura of ingrained climate passion exuding from their restless personalities. And because they belonged to different generations and yet spoke the same language and radiated similar urgent climate appeal, my encounters with them ultimately drove home the point that, in our local struggle against current ecological problems, Nigeria needs a workable mentoring method, and all relevant policy structures, that will enhance a bridge between old rugged wisdom and new teething knowledge.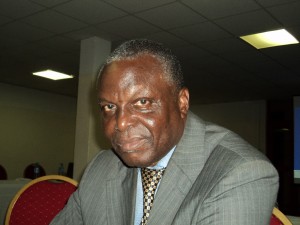 Prince Lekan Fadina, a climate change, sustainable development and finance specialist, is a negotiator who has been representing Nigeria in these climate talks for more than a decade now. At Warsaw, it was easy to notice the elderly Nigerian dutifully walking from one meeting room to the other. Being a negotiator for finance, he was able to set the records straight concerning the paranoia that was prevalent at the end of the COP, especially concerning the Green Climate Fund which, because it has not been operationalised yet, was latched on by pessimists to give thumbs down to the whole process.
According to Fadina, instead of being a flop, the Fund is actually a work-in-progress. The timeline for the fund is 2020, and it is still seven years ahead. What is significant is that the Resource Mobilisation Process is on-going with the initial guidelines being put in place. The Fund now has its head offices hosted in South Korea and a Tunisian, Ms Héla Cheikhrouhou, is the Secretary. The Agreement between the Republic of Korea and the Green Climate Fund regarding the Headquarters of the Green Climate Fund was signed in Bonn, Germany, on 2 June 2013 and in Songdo, Incheon, Republic of Korea, on 10 June 2013. The agreement entered into force in accordance with paragraph 5 of Article 20 of the Agreement on 27 August 2013. The opening ceremony of the Fund's headquarters took place on 4 December 2013 in Songdo. The Secretariat is a fully independent entity.
He said, "Climate change is knowledge based; as a country we need to get competent people to come into the process. For example loss and damage will affect our insurance companies. It is left for Nigeria to find out to what extent it will affect critical sectors in the country. The time has come for our judiciary, our legal system to look at the issue of climate change. This is because climate change has a lot of issues surrounding it, and a lot of issues are coming up and we have to get involved in all the sectors. For example, it has become an issue of gender, an issue of poverty alleviation and now an issue of ICT. Although some of the Nigerian banks have taken up sustainable banking principles, it goes beyond just sustainable banking principles. It has to be put at the centre of our development plans, be it Vision 20:2020, etc. This issue must be integrated in our developmental process."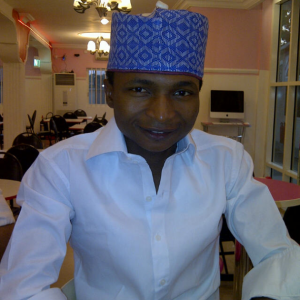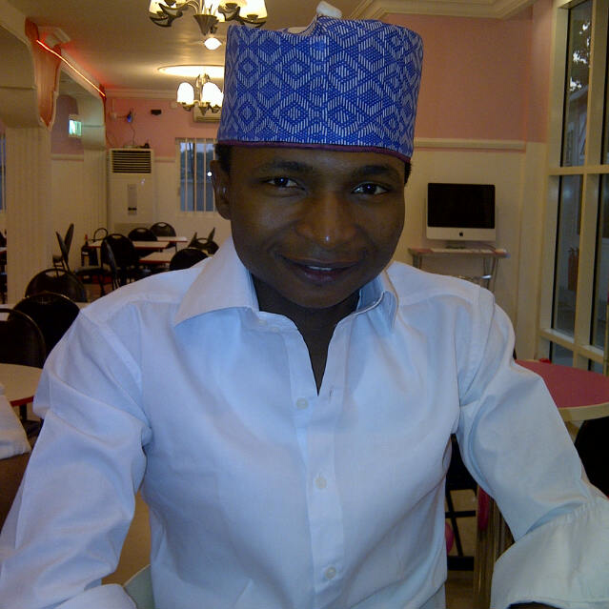 Hamzat Lawal is a young environmental activist who participated in COP 19 as Nigeria's representative and Fellow in the Adopt a Negotiator project. He joined other representatives from Peru, India, Kenya, China, Fiji, New Zealand, Philippines, Ukraine, Brazil, Middle East, North Africa and Poland. The project is envisioned to directly involve young people in the climate change solutions because they are the ones who will live with the decisions being hashed out in meetings between country leaders. Representing 13 countries and nine different languages, Adopt a Negotiator trackers engage the process with the mission of changing the way citizens from around the world engage in shaping climate change solutions at global level. They make it open and understandable, and "bring a human element to a too soulless process."
Because many Nigerian youths were denied entry visa into Poland, Hamzat became the face of Young Nigeria at COP 19. When the youths of the world gathered, it was consoling to see his face among them, underlining the fact that, in as much as the Nigerian youth delegation was frustrated, our light could not put out. From Warsaw, Hamzat wrote an open letter to President Goodluck Jonathan, where he appealed to the President to write his name in 'climate gold'.
"The United Nations Secretary General, Ban Ki-moon, has invited you to join other Heads of State in bringing climate change commitments to the Climate Change Summit in New York in September 2014. If you ascent to this bill (the Climate Change Commission Bill, passed by the National Assembly and pushed to the President's table since December 2010) before going, you would put Nigeria on an enviable pathway toward building a low carbon economy; strengthening our resilience and bringing together the public and private sector, academia and other critical actors to chart a roadmap for sustainable growth and development for our great country, socially, economically and diplomatically with a guaranteed future for all," he told Jonathan.
For the relatively few Nigerians who were privileged to participate in the negotiations and side events of the past UNFCCC COP 19 in Warsaw, there is one remarkable lesson to be learnt. The lesson is that there is now an urgent need to bridge the gap between the old and the new generation as a strategy for sustainable development. The Nigerian youth, in his helplessness, feels like a thirsty man in the wilderness who knows there is an oasis a few metres away but nobody is on hand to help him get to that life-saver. The youth's problem is a bottled frustration of trying to survive alone without any survival kit or manual. From the Polish Embassy in Abuja to the meeting halls in Warsaw, this dilemma was palpable like the dark shadows of an abiding depression. In fact, as other nations' delegates moved with their youths in tow, it stuck out like a diseased thumb in a healthy hand.
The Polish Embassy in Nigeria embarked on massive visa refusals to duly accredited civil society groups, of whom most were youth leaders and environmentalists, who applied for visas to attend the COP 19. The Embassy's blanket reason as it denied over 100 visa applications was couched in the ambiguous phrase "…purpose of travel not justifiable…" despite the applicants providing authenticated UNFCCC accreditation letters, a return ticket, and hotel reservations. For anybody present at the Embassy in Abuja, the sight of Nigerian on the streets of Maitama as they waited for their visas was a sad one. It fed into the unspoken intention of the Embassy workers as reason for the massive visa rejection. The picture was that the youths were actually not travelling for the climate talks, but were on the lookout for greener pastures in foreign land and, therefore, would not return to Nigeria at the end of the COP.
But this is far from the truth. Nigeria, despite its many problems, is blessed with a steadily growing crop of young people whose only driving force is helping humanity and making their world a better place with no intention for material gains whatsoever. On that Niger Street, Maitama, were young environmentalists like Zaid Shopeju, Buni Ajilore and other established youth leaders. Shopeju is a climate change campaigner, advocate and sustainable development consultant with over four years of international, regional and national experiences with involvement in different UNFCCC climate talks from Bonn to Doha; recently nominated as a Global Peace Ambassador by the Africa Centre for the Constructive Resolution of Disputes, Durban, South Africa, for his exemplary work on climate change and human rights issues. Ajilore was one of the scheduled key speakers at the Youth Session of the Global Landscapes Forum. With the right youth-friendly policy framework and mentoring culture in Nigeria, these youths and others like them will begin to contribute more to the future of this great nation, both at home and abroad.
By Greg Odogwu