The sixth biennial Mayors Summit, the C40 Cities Climate Leadership Group flagship event, begins on Wednesday, November 30 2016 in Mexico City, Mexico. It will hold for four days.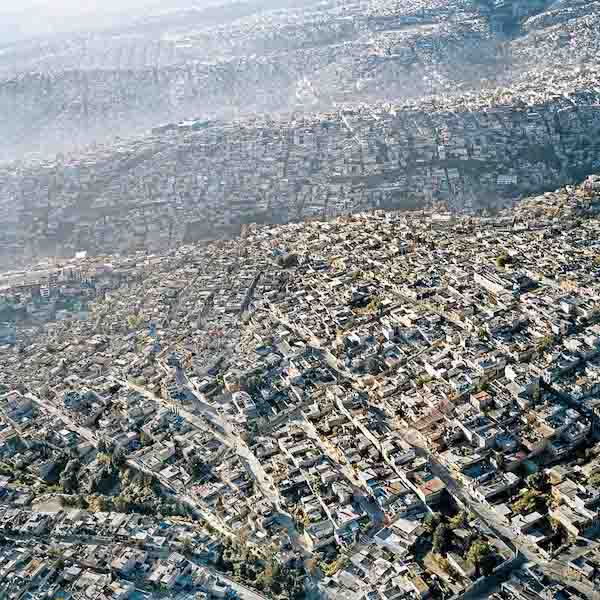 Hosted by Mayor of Mexico City, Miguel Ángel Mancera, and led by C40 Chair, Mayor of Rio de Janeiro, Eduardo Paes, the event draws mayors and leading thinkers from around the world to advance a shared agenda through collaboration and knowledge sharing, and increase visibility about the global potential of climate actions in cities. Previous C40 Mayors Summits have been held in Johannesburg (2014), Sao Paulo (2012), Seoul (2009), New York (2007) and London (2005).
This year's Summit features the fourth annual C40  Awards, held in partnership with Bloomberg Philanthropies, and taking place in the evening of Thursday, December 1. The C40 Cities Awards are granted in 10 categories and provide global recognition  that are demonstrating climate action leadership.
A statement from Mancera and Paes reads: "We look forward to welcoming C40 and invited guests to the 2016 C40 Mayors Summit, the world's foremost global gathering of political, business and intellectual leaders focused on forging a low carbon and resilient urban future.
"The Summit takes place one year after the historic COP21 climate negotiations, and provides a global forum to highlight the progress that are continuing to make on climate change through local action and global collaboration. The mayors of the world's greatest cities will once again demonstrate their leadership in building a broad coalition to act on this most pressing issue of our times. The event will showcase the plans and commitments of C40 mayors and cities ahead of 2020, when global emissions must peak. Indeed, mayors and cities are essential to achieving the ambition of the Paris Agreement, and C40 cities – representing more than 600 million people and 25% of global GDP – have a particularly important role to play.
"The pace and scale of action needs to increase dramatically, particularly in sectors most critical to mitigation and adaptation: buildings, transport, energy, land use and waste. The Summit will serve as an opportunity for cities across the global C40 network to exchange best practices and agree solutions across a range of sectors and thematic areas. We are especially pleased that this year's Summit will feature the fourth annual C40 Cities Awards, showcasing the world's most innovative and successful sustainability projects, which will inspire and empower other cities to act."
U.N. Special Envoy for Cities and Climate Change and President of the C40 Board, Michael R. Bloomberg, said: "The C40 Mayors Summit in mexico city will bring together the largest group of local leaders fighting climate change since COP21. C40 cities around the world are leading the way in reducing carbon emission and protecting people from potential risks. Their work is setting a strong example for others – and the Summit is a great chance for cities to share their progress, learn from one another, and help the world reach the goals that were set in Paris."
The C40 Cities Climate Leadership Group (C40) is a network of the world's megacities taking action to reduce greenhouse gas emissions. Current steering committee membersinclude: Tokyo, Hong Kong, Johannesburg, Jakarta, London, Seoul, Los Angeles, Copenhagen, Milan, Boston, Mexico City, Amman and Rio de Janeiro.
C40 works to empower cities to connect with each other and share technical expertise on best practices. Lagos in Nigeria is a part of the group's 75-member network.