The Benue State Environmental Sanitation Agency (BENSESA) has commissioned an Environmental Sanitation Court and waste bins in Makurdi.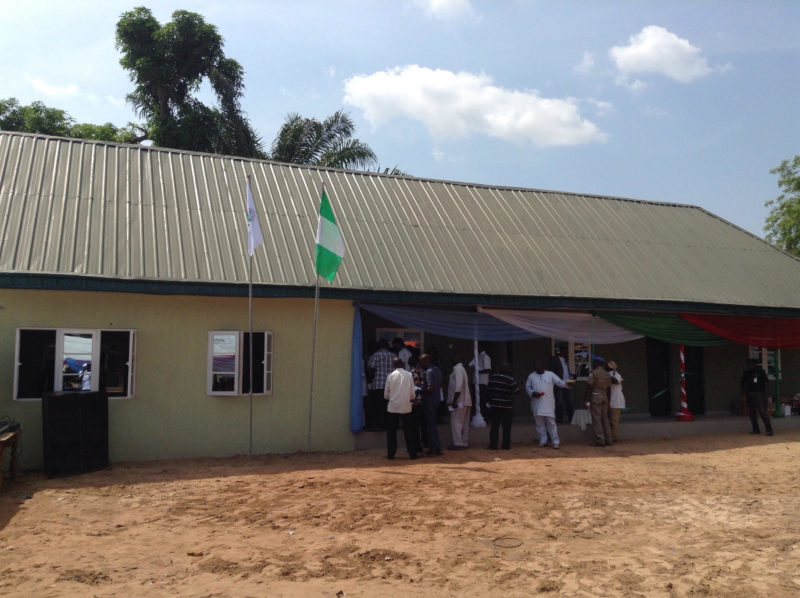 Commissioning the court and bins on Tuesday, November 29, 20016, the Benue State Governor, Chief Samuel Ortom, who was represented by his Deputy, Benson Abounu, stated that the idea of building the court was ingenious and innovative by the management of BENSESA.
The governor, who also commended the provision of the waste bins, called on the management of BENSESA in future to use stronger materials especially the undercover to prevent them from eventually falling off.
Stressing further, he said it is observed that the agency has stepped up the duty of cleaning the town but there is still much to do.
"I see refuse here and there because of the activities of people who indiscriminately dump waste even after many efforts have been explored to encourage them to do the right thing, therefore, critically analyse how to address this and ensure the quick disposal of waste as well to conform with best practices," he added.
In his welcome address, Commissioner for Water Resources and Environment, Nick Wendeh, noted that the construction and commissioning of the court was geared towards ensuring cleanliness in the state.
He maintained that now that there is a befitting environmental sanitation court in place, the hitherto inconvenience faced by magistrates in discharging their duty in the open at the premises of BENSESA is solved.
In his address, the General Manager of BENSESA, Andrew Chile, who noted that the court would strengthen sanitation enforcement and raise income generation in the state stated that "the environmental sanitation court is first of its kind since the inception of Benue State and I want to assure that with its commissioning and use, it will strengthen sanitation enforcement mechanism and also raise our income level resulting in Benue State featuring as the neatest State in Nigeria, before the end of 2017, as sanitation defaulters will on a daily basis be brought to book."
Although, he said the Agency under his stewardship has been able to improve on municipal waste service delivery, repair of many broken down refuse vans and involved public private partnership in sanitation affairs, they are still constrained by many factors to reach their potentials.
According to Chile, issues of bulk staff of BENSESA being casual staff, rising cost of diesel, need to repair more broken down vehicles to enable expansion to local government areas and lack of office accommodation are constraints hindering their full performance.
He also promised that the current culture of indiscriminate dumping of waste will be curtailed in view of their efforts at prosecution adding that discussions are on-going to acquire new dump sites along Naka and Aliade road in addition to the one at NASME-North Bank.
"Dumpsites development and conversation processing has been properly outlined as covered in the 2017 budget," he added.
The commissioned environmental sanitation court is comprised of three offices and a mini court room while the waste bins include three truck bins, 16 roller bins and several waste disposal polythene bags.
By Damian Daga