As a seven-man delegation of the Chinese CITES Management Authority (CMA) begins a three-day visit to Nigeria from Monday, September 9, 2019, several issues bordering illicit trade in fauna and flora are bound to come to the fore.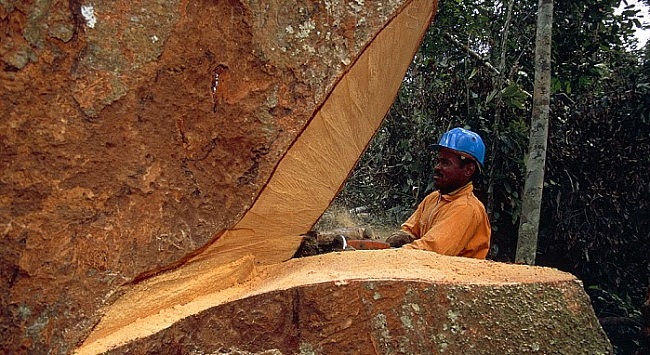 Highlight of the visit is a courtesy call on Minister of Environment, Dr Mohammed Mahmoud Abubakar, on Tuesday, September 10.
CITES (the Convention on International Trade in Endangered Species of Wild Fauna and Flora) is an international agreement between governments to which Nigeria is a signatory. Its aim is to ensure that international trade in specimens of wild animals and plants does not threaten their survival.
The main objective of the visit, according to Mr Andrew David Adejo, Director, Department of Forestry in the Federal Ministry of Environment, is to strengthen the collaboration between the Chinese CMA and Nigerian CMA in the global fight against illegal wildlife trade.
Nigeria was about a year ago implicated as a veritable transit for the trafficking of illegal wildlife products, especially pangolin scales and elephant ivory. Similarly, a CITES committee meeting on October 2018 suspended trade with Nigeria until she, among other conditions, conducts a Non-Detriment Finding (NDF) on rosewood.
The trade suspension was reportedly informed by the country exporting, between January and August 2018, 181,191.67m3 of rosewood through issuance of 4,757 permits to Vietnam and China (8,559.78m3 to Vietnam and 172,631.89m3 to China), a volume considered unsustainable by the CITES Secretariat.
Nigeria was given up to December 31, 2019 to address some issues raised before the suspension can be lifted.
On action being taking in this regard, Adejo said: "The Forestry Research Institute of Nigeria (FRIN) has already been commissioned to undertake NDF and funds have been released but awaiting comments on draft inception report from CITES Secretariat."
On the pangolin scales and elephant ivory implication, he disclosed: "The international community is aware that the volume of seizures made in Asian countries – especially China (including Hong Kong SAR) and Vietnam – could not have emanated from Nigeria because we do not have the population of pangolins that can produce such volumes (you need to kill 10 fully grown pangolins to get 1kg of skin in the best of processing scenario."
Adejo went further: "The visit is coming on the heels of increased seizures related more to efficiency in enforcement and vigilance than increase in crime rate. As part of the need for global collaboration, the Chinese CMA is visiting the Nigerian CMA to further strengthen the mechanisms for information exchange, enforcement strategies and also meet with exporters (Nigerian and Chinese) for a sensitisation and awareness meeting."