The 2050 Pathways Platform has said that it is ready to support Nigeria in the elaboration of its long-term low greenhouse gas emission development strategies (LT-LEDS) and to share other countries' practice in the new policy area.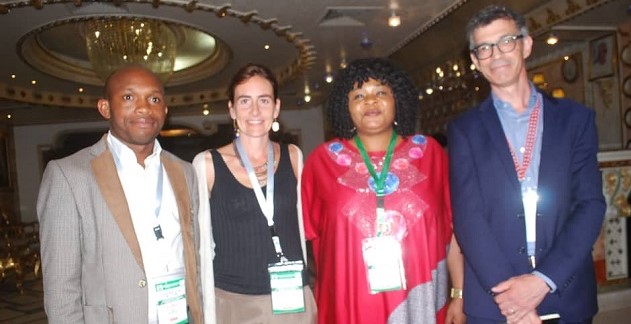 Richard Baron, Executive Director, 2050 Pathways Platform, who made the disclosure at an inception workshop held in Abuja on Tuesday, August 27, 2019, said that the LT-LEDS is in line with requirements under the 2015 Paris Agreement on climate change, which invites Parties to submit their LT-LEDS by 2020.
The inception workshop was a first step in the elaboration of the strategy.
The 2050 Pathways Platform is a multi-stakeholder initiative launched at COP22 in Marakech, Morocco to support countries seeking to develop long-term, net zero-GHG, climate-resilient and sustainable-development pathways.
Elaborating on the need for the LT-LEDS, Baron said that it would lead a comprehensive analysis of economic and social benefits, such as a stable economic development, lower local pollution, and resilient agriculture.
He added that a decarbonisation and climate-resilience agenda would support the country's socio-economic objectives by identifying key development indicators, anticipating adaptation and resilience needs and being relevant in sectoral and macro policy plans such as the Economic Recovery and Growth Plan (ERGP).
Besides acting as a link back to near-term policy, infrastructure choices, and broader reforms for "alignment" of climate protection and development, Baron noted that it would similarly set a process in motion to regularly review the LT-LEDS to clear earlier uncertainties and integrate emerging transition issues.
The workshop was co-hosted by the Department of Climate Change of the Federal Ministry of Environment, with the support of the 2050 Pathways Platform.