The Benue State Government is poised to partner the Centre for Food Technology and Research (CEFTER), Benue State University, Makurdi and other stakeholders in the Centre's programmes on food safety and hygiene with the aim to sustaining the practice in the "Food Basket" state.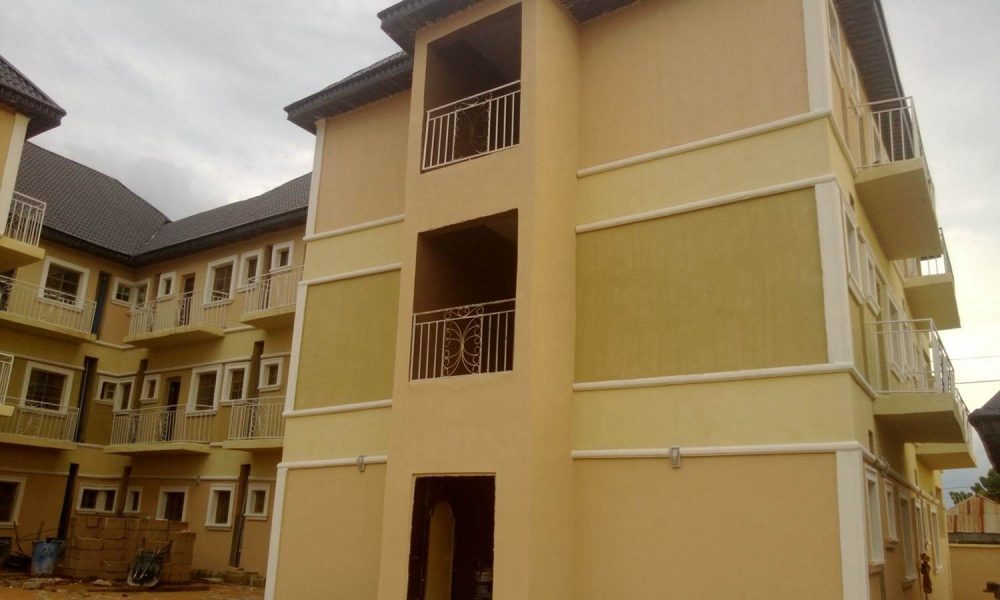 This commitment was made on Thursday, 17th December, 2015 by the Deputy Governor of Benue State, Benson Abounu. while declaring open the second phase of a short course titled: Basic Food Hygiene and Safety for Food Vendors at the College of Health Sciences auditorium, Benue State University, Makurdi.
According to him, the government will partner with CEFTER and others in order to ensure that food safety and hygiene is sustained in the state, considering its importance in the people's livelihood.
To this end, he maintained that the government in the state has recognised the salient benefits of food security and hygiene which necessitated its effort in that regard by working round the clock in preventing the wastage of the state's raw food.
"We have decided to add value to our agricultural products through wastage prevention and soon, we will bring on board, primary industries that would process raw food produce, especially the perishables to forestall wastage," he stated.
Stressing further, Abounu enthused that he would be happy that the initiative of training the populace in the area of food safety and hygiene would be replicated in the local government areas of the state. "Indeed, it is in our rural communities that this training would be more needed," he added.
Speaking earlier, Wife of the Governor of Benue State, Dr (Mrs) Eunice Ortom, said the importance of food to human existence cannot be overemphasised, more so, food properly prepared.
"However, it is a thing of worry that all over the world, people are seriously infected every day by diseases that are caused by eating unhygienic and unsafe food," she added.
Dr Ortom, who was represented by Wife of the Deputy Governor, Justice Mary Abounu, stated that due emphasis ought to be given to good hygienic practices to prevent and control food-borne diseases, adding that it is essential for all to understand what good food hygiene is and to ensure that the food eaten is free from contaminants such as micro-organisms and chemicals.
"Food Hygiene and Safety is a global priority for food security. In Benue state, the Food Basket of the Nation, the case is not any different. Inadequate education and persistent poor attitude towards food handling practices is a bane on our safety and community. Hence, the need for training of food handlers in the aspect of hygiene and safety becomes not just important but an unavoidable necessity. A lot of effort has been put in by international agencies, notably, WHO, UNICEF, USAID towards better and improved food sanitation and hygiene methods in Benue State," she said.
She maintained that the determination to revitalise the agricultural sector to ensure food security, agribusiness and entrepreneurship for job creation for the state's teaming population and by extension, to boost Internally Generated Revenue (IGR) for socio-economic development becomes feasible only when food is properly and safely processed for storage and consumption.
"This workshop is therefore a necessary precursor to the agriculture-driven Industrialisation Policy of the Ortom administration," she noted.
The Wife of the Governor, who said she believes that the impact of the training will be enormous because of the target trainees, noted that it is a direct impact; training food handlers, mostly women, who harvest, store, market, buy and prepare food for the nation adding that it means that in no distant future education of people at all to a levels would ensure clean and safe food for consumption and/or commercial purposes.
"Therefore, having juxtaposed the entire curriculum through all the phases, I can assure participants that they will gain immensely from this training. In fact, as I stated in Phase 1, I recommend this training for at least one member of every household; it is as important as immunisation and I promise that I will not relent in ensuring that the coverage across the State is on a larger scale," said Dr Ortom.
"As a first step towards achieving this, I have coordinated the training of at least three food handlers per local government in the first phase. The second phase of this project which is commencing today is targeted towards more food handlers as a goal towards training more food handlers from the local governments. This will engender the ideals of entrepreneurship development in Food Technology and Research as they relate to Agribusiness," she stated.
In his welcome address, the Vice Chancellor, Benue State University, Prof. Msugh Kembe, who noted that the impact of CEFTER on the Benue community is enormous, commended the centre for its approaching the problem of poor food handling from the grassroots and being poised to network with all stakeholders in her quest to tackle post food losses.
According to the VC, a university's impact is not in the number of graduates it churns out but the impact its courses have on developing the society, adding that is why they approved CEFTER programme as it is impacting positively on the state.
He noted that one of the distinct benefits of the CEFTER programme is the scholarship opportunity availed 70 Benue indigenes through the centre valued at over N83 billion starting at Masters and PhD degrees.
Prof. Kembe expressed gratitude to the Office of the Wife of the Governor Benue State for coordinating the funding for the Second Phase of the training on Basic Food Hygiene and Safety for Food Vendors.
"I commend and thank the Governor's Wife for her unwavering support and for seeing to it that the Benue man, woman and child eat safe and hygienic food," he enthused.
In his remarks, Director CEFTER, Prof. Daniel Adedzwa, stated that the programme thrives on partnership and strong support by the government which has placed the centre ahead of others said they are immensely appreciative of the government's support.
He also commended one of their partners, Vettas Leo Services Ltd, for having done a good job on the programmes curricula, stating that they will improve on it also.
According to Prof. Adedzwa, as the Wife of the Governor has already indicated interest in replicating the programme in the rural areas and introducing it to other states, they believe that extending it to the rural areas is the right thing to do.
The CEFTER Director noted that he was motivated that one of the brains behind CEFTER's existence, Prof. Msugh Kembe, was at the helms of affairs at the Benue State University as Vice Chancellor so he has no doubt that the programme will grow from strength to strength.
In his presentation on "CEFTER: Basic Food Hygiene Course – Progress So Far", Project Manager/Deputy Director CEFTER, Dr Barnabas Ikyo, who emphasised that CEFTER is a Centre of Excellence for Control of Post-Harvest Losses, noted that the short course was a success in the first phase and the second phase would even have more impact.
According to him, poor hygiene and sanitation particularly in handling of food leads to many diseases which necessitates adherence to health education and training for food handlers, sanitation and hygiene, behavioural change, enforcement of public health regulations among others.
Dr Ikyo noted that closing the infections windows of food borne diseases would go a long way in giving way to healthier eating and living, which is what the short course on Basic Food Hygiene has been addressing.
He enumerated some next steps to be taken by the centre as: Looking forward of the food safety and Hygiene to involve training of 2300 participants from Benue State and facilitated by Wife of the Governor, Benue State; MoU with 12 partners. Partnership agreement for two and ensure partnership agreements are signed completely; In conjunction with NSPRI, CEFTER are organization a lecture series on the effect of climate change on post harvest losses; Organizing training of trainers for Control of PHL Agricultural Development Projects from all 36 and FCT.
Dr Ikyo also highlighted five elements of the project to include:
Enhance capacity to deliver regional high quality training to address the development challenge.
Enhance capacity to deliver applied research to address the regional development challenge.
Build and use industry/sector partnerships to enhance impact of the Centre on development and increase relevance of the Centre's education and research.
Build and strengthen regional and international academic partnerships to raise quality of education in other institutions in the region.
Enhance governance and management to improve monitoring and evaluation, administration, fiduciary management, transparency, ability to generate resources, and project implementation.
However, he regretted that the project has certain risks which include: Risk of sustainability after the World Bank funding phase of 5 years; Emerging CoEs in Africa are heavily donor dependent in financing their operations; And because of the unpredictability of donor funding and donor fatigue in supporting African countries, it has been suggested in some quarters that African countries must develop new modalities of funding their development projects to ensure long term sustainability.
To this end, he noted that an action plan for project sustainability has been included in the Centre's implementation plan and they shall work hard to ensure that the project is sustained after the World Bank funding.
In his remarks, Deputy Managing Director, Vettas Leo Services Ltd, Vershima Tivzenda, who stated that the last five months of their operation with CEFTER and the Benue State University have been excellent commended all stakeholders working on the CEFTER project.
He charged all stakeholders not to falter in their resolve to partner with the centre to reposition the livelihood of the Benue man especially in areas of food safety, hygiene and post harvest loss to push the commitment to a logical conclusion.
Speaking earlier, the Head of Department Clinical, Benue State University, Dr Godwin Achinge, noted that although hand washing is basic, it is not common in the society whereas, it contributes to ensuring food safety and hygiene.
"CEFTER has started on a good footing by encouraging food safety and hygiene through the training on its basics," he stated.
By Damian Daga, Makurdi