The Benue State FGN/IFAD-Value Chain Development Programme (VCDP) has donated farm equipment to VCDP farmers associations in the state.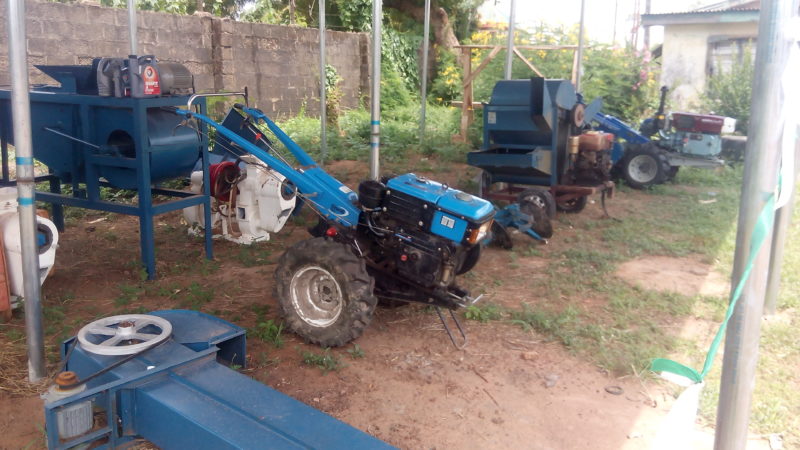 Speaking at the flag-off ceremony which held on Friday, June 9, 2017 at the premises of the Benue State Agricultural Development Agency (BNARDA), Makurdi, State Programme Coordinator FGN/IFAD-VCDP, Mr Emmanuel Igbaukum, stated that it had become imperative to support their farmers with small equipment.
According to him, where tractors can not access, the small farm equipment will, thereby solving the issues of mechanisation faced since the inception of the programme in the State two years ago.
The SPC, who noted that the farmers are paying only 30 percent of the total cost of the equipment applied for, charged the beneficiaries to judiciously use the equipment to get good results and yields.
In his address, Programme Manager, Benue State Agricultural Development Agency (BNARDA), Mr James Ker, encouraged the benefitting farmers associations to continue to key into agriculture as it is a viable business.
Stressing further, Ker charged the beneficiaries of the equipment to not only use it on their farms but hire them and plough for others in order to make more money.
"Be serious with the equipment you are given and make sure you farm with zeal and you will discover that agriculture is an industry that can employ more labour than any other," he said.
Speaking to EnviroNews, a member of one of the benefitting farm associations, Sumaka Youth Multipurpose Cooperative Society from Guma Local Government Area, Mr Alfred Sumaka, who thanked FGN/IFAD-VCDP for the aid, stated that the programme has afforded them a lot of value from farming.
He enthused that the donated equipment would boost their farm yields and encourages more farmers to be serious with agriculture.
Donated equipment included two threshers, and two tillers among others.
By Damian Daga, Makurdi