Bayelsa and River state have also had their fair share of the earth tremor menace, which is increasingly giving the nation a cause for concern.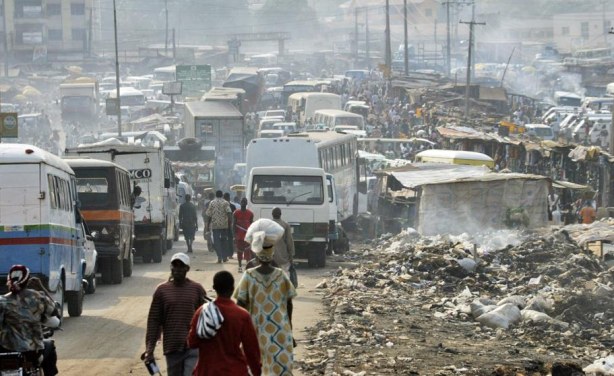 A couple of months ago, tremors in parts of the two oil-rich states reportedly caused palpable apprehension among residents of affected communities.
Residents of the areas noted that the tremors caused serious cracks on the walls of their buildings though no injury was reported.
It was learnt that, in some of the impacted communities such as Igbogene and Akenfa in Bayelsa as well as Akinima, Akie-Oniso (Oruama), One Man Country and Mbiama – neighbouring communities in Rivers, many people who experienced it took some time to recover from the trauma.
According to them, there were heavy vibrations that lasted for some minutes during the incident which was said to have started at about 12 midnight.
A retired Principal and landlord in Igbogene, Bayelsa State, Chief Etekpe Friday, described the experience as "frightening".
"We were about to go to bed when I heard a heavy vibration. I thought it was something else so I quickly went into prayers," the 60-year-old man stated.
Another resident, Victor Idieto, described the earth tremor as a kind of earthquake.
He said, "In fact, there was a kind of earthquake, very serious quake that lasted for some minutes.
"At first, I thought it was armed robbers that were removing my roof, so I started shouting, 'armed robbers, armed robbers', only to realise that others had similar experience."
At Akie-Oniso(Oruama) in Ahoada West Local Government Area of Rivers State, a resident, Paul Kio, said the tremor caused a serious crack in his building.
"This vibration was something unpredictable, look at the cracks on my wall," Kio explained.
Also, Paul Harrison, who hails from Delta State, but resides in the area, said it was the fourth time the incident had taken place, vowing to take his family away from the community if another occurred.
The story was the same at Akinima, headquarters of the LGA. A house wife, Animason Emeka-Mark, pointed out that she had a traumatic feeling throughout the fateful night.
"Everywhere was shaking. It was something else. I thought the world had come to an end," she said."
Officials of the environment based non-governmental organisation, Environmental Right Action and Friends of the Earth in Nigeria, Bayelsa State chapter, who were also on an assessment tour of the affected areas, said that was not the first vibration experienced.
ERA/FoEN coordinator in Bayelsa, Mr. Alagoa Morris, said the last occurrence took place two years ago in Freetown, Ikarama 1 & 2 in Okordia clan in Yenagoa LGA.
He said that though what could have triggered the tremor had yet to be established, some indigenes and environmentalists had linked it to intense seismic and oil exploration activities undertaken by multinational companies in the area over the years.
Morris, therefore, called on the government and relevant agencies to look into the incident with a view to ascertaining the real cause and prevent future occurrences to avert any disaster.