Governments meeting in Bonn, Germany, for the next two weeks to search for a sustainable solution to the global problem of climate change, will do so against the backdrop of the latest devastating climate phenomenon with India experiencing unprecedented heat waves that have killed more than 1,000 people already.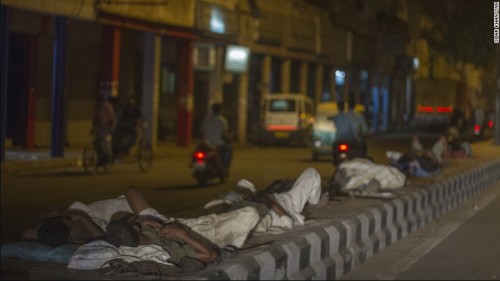 Global humanitarian and advocacy network ACT Alliance said that India's heat wave alongside the increase in climate related disasters across the world in the last few years shows the urgent need for governments to agree to a global climate agreement that will support people already impacted today.
The UN climate talks, which are underway from 1-11 June, will see parties revising the draft climate agreement text, to move the negotiations forward for a final agreement to be signed in December this year when ministers meet in Paris.
ACT Alliance said that while the draft text is long and full of varying proposals from different governments, it includes many good proposals, such as commitments to scale up new and additional climate finance and to address the effects of loss and damage.
"If the best parts are picked out, we will get an agreement that can promote a global transformation towards green, low carbon and resilient future," said Mattias Söderberg, head of the ACT Alliance delegation in Bonn. "Such an agreement would save lives, decrease the risk for conflicts, and support sustainable development and growth."
While governments agree that there is need for climate action, conflict remains as to how to move forward, with a real risk of some of the most critical elements being lost from the agreement, Söderberg said.
"The key questions include who will contribute with the necessary climate finance? How will efforts and responsibilities be shared? And, which challenges should be addressed through the Paris agreement? Parties are far apart, with different priorities."
ACT Alliance Global Climate Ambassador Archbishop Thabo Cecil Makgoba, Head of Anglican Church in South Africa, agreed: "There is a great risk that the text will be watered down. Many of the good proposals are also controversial, and they may be cut out to enable agreement based on consensus. For people who are already being affected by climate change, it is crucial that the ambition isn't cut out. We need climate action, and we call on governments to consider how their decisions affect those who are most vulnerable to climate change. We desperately hope that governments will do the needful by agreeing to elements that will enhance climate action."
In the months to come governments are expected to present their national climate targets, with a few countries such as the EU, USA, Russia and Mexico having already made their pledges, which Söderberg said were far from what is needed.
"In light of the recent pledges the need for a global agreement becomes clear. National commitments are far from enough, compared to the recommendations by science. Thus there is a need for global initiatives to pull the ambit i on up."