Algeria and Uruguay have deposited their instruments of ratification of the Paris Agreement with the United Nations Framework Convention on Climate Change (UNFCCC). Both nations made the deposition on Friday, 21 October 2016.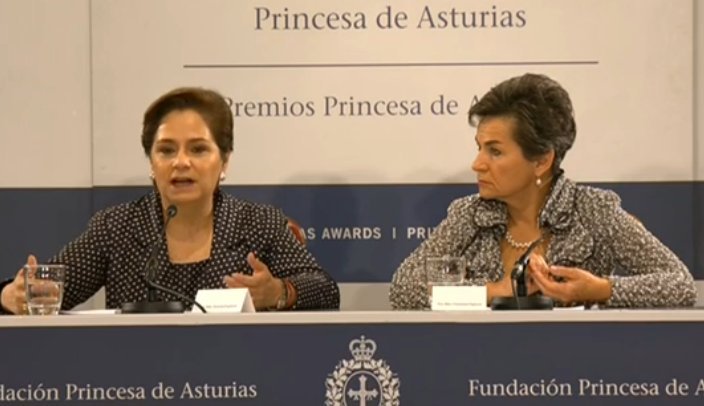 It brings the number of Parties that have ratified the Paris Agreement at 83 States – Uruguay was 82nd while Algeria was 83rd – out of 197 Parties to the Convention.
On 5 October 2016, the threshold for entry into force of the Paris Agreement was achieved. The Paris Agreement will enter into force on 4 November 2016. The first session of the Conference of the Parties serving as the Meeting of the Parties to the Paris Agreement (CMA1) will take place in Marrakech in conjunction with COP22 (22nd Session of the Conference of the Parties to the UNFCCC) and CMP12 (12th Session of the Conference of the Parties serving as the Meeting of the Parties to the Kyoto Protocol).
According to the UNFCCC, only Parties to the Agreement with valid credentials will be able to participate in the adoption of decisions at CMA1.
At the 21st Session of the Conference of the Parties (COP21), held last December in Paris, France, the Parties adopted the Paris Climate Change Agreement under the UNFCCC.
The Agreement was opened for signature on 22 April 2016 at a high-level signature ceremony convened by the Secretary General in New York. At that ceremony, 174 States and the European Union signed the agreement and 15 States also deposited their instruments of ratification.
The Paris Agreement builds upon the Convention and – for the first time – brings all nations into a common cause to undertake take ambitious efforts to combat climate change and adapt to its effects, with enhanced support to assist developing countries to do so. As such, it charts a new course in the global climate effort.
The Paris Agreement's central aim is to strengthen the global response to the threat of climate change by keeping a global temperature rise this century well below 2 degrees Celsius above pre-industrial levels and to pursue efforts to limit the temperature increase even further to 1.5 degrees Celsius. Additionally, the agreement aims to strengthen the ability of countries to deal with the impacts of climate change.
To reach these ambitious goals, appropriate financial flows, a new technology framework and an enhanced capacity building framework will be put in place, thus supporting action by developing countries and the most vulnerable countries, in line with their own national objectives. The Agreement also provides for enhanced transparency of action and support through a more robust transparency framework.
President Muhammadu Buhari promised in New York that Nigeria would deposit its instruments of ratification with the UN before COP22 scheduled to hold in Marrakech, Morocco in November.