Akwa Ibom State will hold its first ever Climate Change Summit next year, the governor, Mr. Udom Emmanuel, has said.
Emmanuel, who made the disclosure on Tuesday (December 15, 2015) in Lagos, pointed out that, against the backdrop of the recently decided Paris Agreement, the state has concluded plans to develop a State Policy on Climate Change and establish 10 Forest Reserves in the next four years.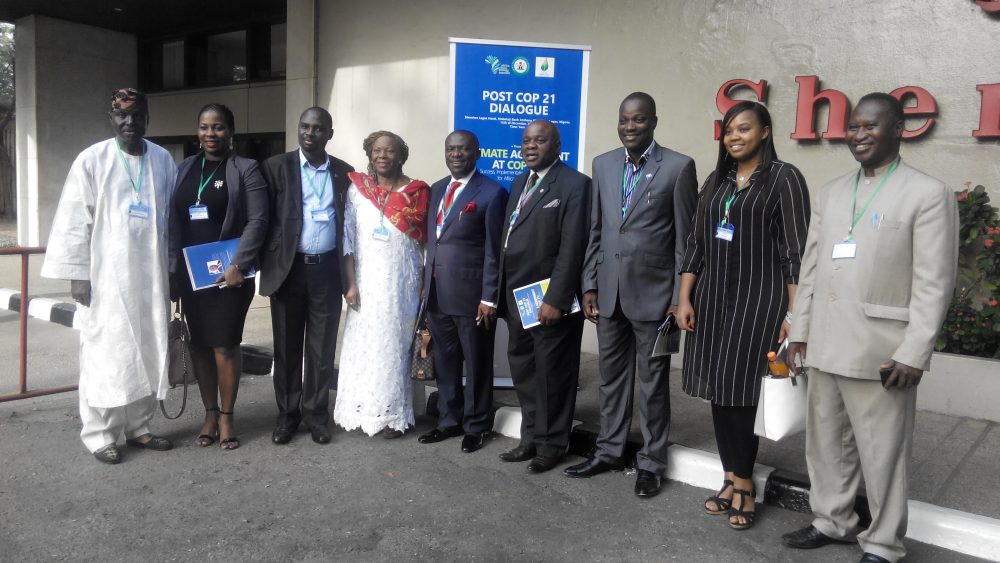 The governor, in a keynote address at the Post COP21 Dialogue that had "Climate Agreement at COP21: Success, Implementation & Implications for Africa & Nigeria" as its theme, noted that the state would likewise embark on the comprehensive survey and mapping of forest estates as well as development of the state's REDD+ Readiness Plan. He added that government would raise 20,000 seedlings for the first phase of the climate change mitigation and REDD+ strategies for the state.
Represented by the Commissioner for Environment & Mineral Resources, Dr. Iniobong Essien, the governor stressed that, in line with government's strategic plans, it will establish Climate Change Desks in Line Ministries, while building the capacity of Ministerial / Line Ministries Staff, NGOs/CBOs and Media on climate change-related issues.
His words: "The planned Independent Power Plant (IPP) project will utilise the abundant natural gas in the state, which will also be made available for Industrial and domestic use.
"Government has acquired additional 803 square kilometer of land for her afforestation programmes. There are also stretches of old growth African Rainforest in difficult-to-access areas along the coast and boundary of Cross River State and the Cameroons. Protected forests under communities' control exist in such places as Obong Itam (GEF supported), Ukpom Ikono and Ukanafun.
"The pristine forest at Obong Itam and Stubbs Creek forest reserve are home to the endangered Sclatter Guenon, which is endemic in these area. These ungazetted protected forests are estimated to cover about 1368.5 km2 bringing the State's total forests cover to 1682.4km2 or 20% of forested area."
Director-General, Africa Clean Energy Summit, Dr Victor Fodeke, attempting an overview of COP21, said: "COP21 has become one of the most successful COPs in the history of the UNFCCC (United Nations Framework on Climate Change). It ushers in a new era of defining moment of global decarbonisation of our production and consumption lifestyle. Through 100% decentralised renewable energy systems that is built on the strategic platform of energy efficiency  – as advocated by Africa Clean Energy Summit/Group's 'Energy Efficiency First for Africa'.
"Thanks to the earlier indefatigable climate change diplomacy of President Barak Obama that rallied support of China, India and Brazil. However, the world must rally round to back their Intended Nationally Determined Contributions (INDCs) with pragmatic mitigation, financial and technical support for developing countries to drastically reduce the gigatonnes of GHGs to avert global catastrophic consequences."
Organised by the Africa Clean Energy Summit and Federal Ministry of Environment in conjunction with the Akwa Ibom State Government, the daylong Post COP21 Dialogue featured panel presentations on: Impact of COP21 on Africa, Climate Solutions/Carbon Credits/Carbon Price/REDD+, Climate Change & Public Health, Impacts of COP21 on Africa, Role of Youth in Climate Change Mitigation & Adaptation and Akwa Ibom at COP21 – The Experience.