African governments have been urged to ratify and implement the Paris Agreement on climate change to help manage effects of climate change.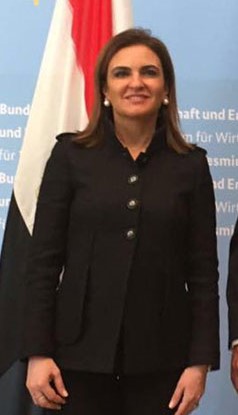 Speaking at the sixth conference on Climate Change and Development in Africa (CCDA-V1) at the UN Complex in Addis Ababa, Ethiopia during the high-level session, experts and ministers said the pact is good for the continent.
They called on Africa to unite and speak with one voice to be able to reap maximum benefits by fully implementing the agreement.
"The Paris Agreement will benefit Africa as it has commitments on finance, green technology and capacity transfer. If successfully implemented, it will be the key to our development," said Yasmine Fouad, Egypt's Assistant Minister of Environment.
Reflecting the urgency and critical significance of climate change for the continent's economic growth and sustainable development, the conference, convened under the theme 'Paris Agreement on climate change: What next for Africa', seeks to address seven key areas.
The conference offers governments to deepen their understanding of the Conference of Parties (COP21) where the pact was signed and identify strategies for implementing the agreement through Pan-African initiatives, public-private partnerships and state and non-state actors.
The forum also seeks to provide a solution space for innovation, facilitate, networking between climate and development partners, raise awareness of the importance of climate information services and explore new and evolving challenges related to climate change.
Dr Abdalla Hamdok, Deputy Executive Secretary for UN Economic Commission for Africa (UNECA), urged African countries to ratify the agreement.
"Out of the 81 out of 197 countries that have ratified the agreement, only 15 African countries have done so. This is a challenge," Hamdock said.
Kenya is among 15 African countries that have ratified the agreement. The country now stands to benefit from the $100 billion pledged by developed countries to developing ones and that even larger sums be leveraged from investors, banks and the private sector that can build towards the $7 trillion needed to support a world-wide transformation on climate change.
Hamdock noted the significance of Paris Agreement coming into force lies in Intended Nationally Determined Contributions (INDCs) which are the foundation of the agreement become legally binding as Nationally Determined Commitments (NDCs).
He observed that there are challenges with the INDC submissions of African countries due their vagueness in their mitigation ambitions and adaptation aspirations.
Other challenges include lack of cost estimates for achieving their adaptation and mitigation goals, absence of clarity on sources of funding and up to date national greenhouse gas emission records to inform the pledged emission reduction commitments.
Others are mitigation commitments that exceed current level of emissions and lack of coherence of the INDCs and national development goals.
"There is an urgent need for Africa to review and revise their INDCs to address the above issues," Hamdok said.
James Murombedzi, officer in charge of Africa Climate Policy Centre said the agreement which aims to come into effect before the end of the year aims to limit the increase in the global average temperature to below 1.5 degrees centigrade above pre-industrial levels.
"Africa will benefit by implementing the agreement because it is the continent that will be severely impacted by the adverse impacts of weather variability and climate change," Murombedzi said.
"The continent is already experiencing climate-induced impacts such as frequent and prolonged droughts and floods and environmental degradation and increased migration," Murombedzi said.
He added, "The agreement heralds bold steps towards decarbonizing the global economy and reducing dependency on fossil fuels."
Rhoda Tumisiime, Africa Union Commissioner for Rural Economy and Agriculture said Africa need to industrialise but stop exporting its raw materials and promote sustainable production and consumption.
Courtesy: PAMACC News Agency