The eighth International Summit of Cities and Territorial Communities of Africa (Africities) closed on Saturday, November 24, 2018 in the Moroccan city of Marrakech.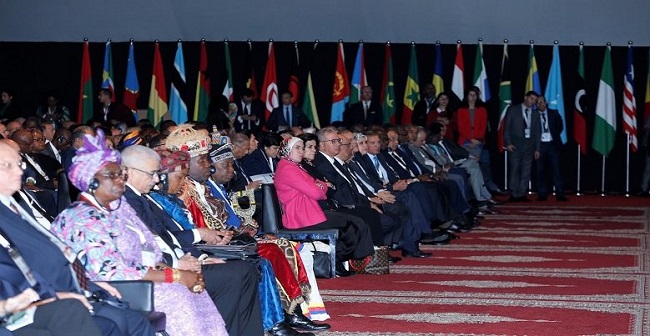 Held since Tuesday, November 20 under the theme "The Transition to Sustainable Cities and Territories, The Role of Local and Sub-National Governments of Africa," the summit saw a record of nearly 7,000 participants.
The summit gathered ministers, local authorities and local elected officials, officials of local and central administrations, civil society organisations, associations and trade unions, economic operators, researchers and academics, and international cooperation agencies.
It discussed appropriate shared strategies to improve the living conditions of people at the local level and means to contribute to the integration, peace and unity of Africa starting from the grassroots.
The Pan-African meeting was also an opportunity to raise awareness of the new responsibilities of regional leaders to find adequate strategies to ensure transition to sustainable cities and territories in Africa.
Africities Summit is the United Cities and Local Governments of Africa's flagship Pan-African event that is held every three years in one of the five regions of Africa.
After Marrakech, the 9th edition of Africities will be held in 2021 in Kisumu, Kenya.