To address the persisting energy poverty on the African continent, national and community energy needs should be prioritised over global economic models.
This formed part of a range of resolutions from a recent gathering of stakeholders, who urged civil society organisations (CSOs) to advocate for decentralised alternative energy with a focus on affordable and environment-friendly renewables.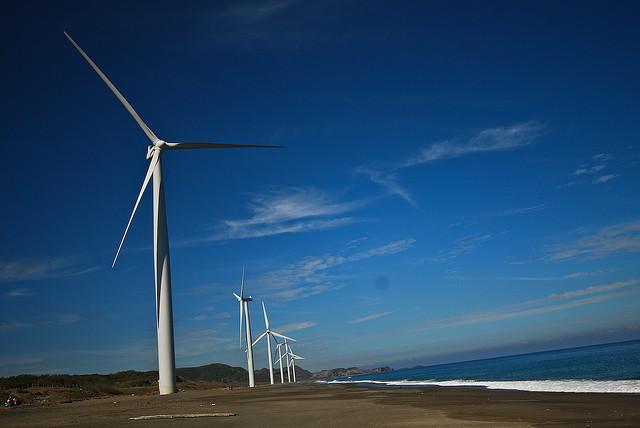 At the end of a two-day Lagos forum that examined "Energy Access and Alternatives for Africa," participants resolved that, besides community alternative energy model being vigorously pursued to deliver on community energy needs, African governments should adopt alternative energy sources that are community-driven and sustainable.
They noted at the workshop – organised by the Environmental Rights Action/Friends of the Earth Nigeria (ERA/FoEN) in collaboration with Counter Balance and Mani Tese/CRBM Europe – that African governments must put in place clear-cut laws and policies on compensation for communities negatively affected by resource extraction in whatever form.
While African governments were on one hand urged to allocate five percent of their annual income to funding for research and development of alternative energy sources such as solar, wind and biomass, they were on the other hand tasked to put in place adequate regulatory frameworks for monitoring compliance with environmental standards that include the genuine conduct of Environmental Impact Assessment (EIA) by indigenous and transnational corporations.
"Governments must establish appropriate institutional infrastructure and frameworks to support expanding energy supply and access and their sustainability. Sustainable energy policies must be harmonised and integrated in development at all levels," the communiqué reads, adding that African governments should review their judicial processes to ensure speedy dispensation of justice in legal suites between impacted communities and the extractive companies.
It adds: "African governments must increase support for energy models that are beneficial and friendly to the community and environment, and civil society groups must partner with the media in deepening understanding of energy issues as well as the struggles against environmental and climate injustices."
The forum was attended by energy advocates, civil society groups, community representatives, lawyers, media executives and academics from across Africa. They discussed, shared experiences and analysed critically issues concerning energy poverty on the continent, as well as the environmental and social impacts of extractive processes. They proffered solutions and energy models to address energy access and peoples' rights for a new energy model for the continent.
The conference brought to the fore critical issues on the growing energy scarcity and renewed aggressive extraction of natural resources including oil and gas from Africa to meet increasing demand in North America, Europe and countries like Russia, Brazil, India and China.
Since energy remains critical for development, individuals and civil society groups have underscored the need for a halt to the fossil fuel economy and a change to clean alternatives such as solar, wind and mini-hydro projects.
Participants had observed that, in the quest to meet the ever-increasing energy needs of industries in the developed and emerging economies, Africa carries the burden of massive extraction of raw materials and its impact on the environment, health and livelihoods.
They noted that current energy policies in Africa reflected in high tariff have largely unleashed poverty on local communities, especially on rural women who can hardly afford the cost. Also, local communities that are barely visible in the media are said to suffer daily untold hardship in the quest for extraction of resources for energy.
A dearth of funding from African governments and donor agencies for research into alternative energy sources in Africa was likewise underlined, even as oil and solid mineral exploration and exploitation continue to degrade the environment in local communities, whose protests have been met with repressive actions by the state and transnational corporations.
"This is evident in many places such as Nigeria's Niger Delta region, where gas flaring has continued in spite of several deadlines imposed by the Federal Government and a subsisting court order of the Benin Federal High Court on November 14, 2005 that gas flaring is illegal and must stop by 2007."
Participants also expressed misgivings over the fact that corporations ignore local communities in the conduct of Environmental Impact Assessment (EIA) on projects, adding that the framework and administration of EIAs make the EIA system more of lip service than a tool for regulating development and ensuring compliance to environmental protection standards.
The World Bank and other financial institutions were accused of investing in energy projects which have adverse effects on energy development in Africa, which was described as a dumping ground for fake or substandard alternative energy products from the developed world.
Most private investors in energy were blamed for being more interested in profits than actually bridging Africa's energy deficit. Similarly, the cumbersome and time-consuming legal processes in suits between impacted communities and the extractive companies were frowned at, as well as a dearth of information on energy issues in the media, deepening public ignorance and inhibiting contribution to solutions.
Signatories to the communiqué were: (ERA/FoEN); Friends of the Earth Ghana; Young Volunteers for the Environment (YVE Togo); Cee Bankwatch Network, Ukraine; Campagna perla Riforma della Banca Mondiale (CRBM/ Mani Tese), Italy; Corner House, UK; Foundation for Good Governance and Social Change; Host Communities Network (HoCoN) Nigeria; and Ogoni Solidarity Forum (OSF), Nigeria.
Others included: Third World Network Africa, Ghana; Centre for Trade Policy and Development (CTPD) Zambia; National Association of Professional Environmentalists/Friends of the Earth Uganda (NAPE/FoEU) Uganda; Ndokwa Youth Congress, Nigeria; National Tobacco Control Alliance (NTCA), Nigeria; Earthcare Foundation, Nigeria; and, Niger Delta Progressives Union on Environment, Nigeria.