Some 663 million people are still without an 'improved' source of water and some 2.36 billion do not have a basic, hygienic toilet, a joint monitoring programme by UNICEF (United Nations Children's Fund) and WHO (World Health Organisation) has revealed.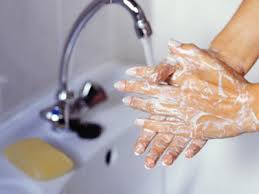 The regular update is the last report on progress and access to drinking water and sanitation ahead of the expiration of the Millennium Development Goals (MDGs), a set of lofty UN ambitions which set out in 2000 to halve the proportion of people without access to water and sanitation, among other goals.
As these goals expire this year, the goal on water has been met overall, but with wide gaps remaining, particularly in sub-Saharan Africa.
The goal on sanitation, however, has failed dramatically. At present rates of progress it would take 300 years for everyone in sub-Saharan Africa to get access to a sanitary toilet.
At the last update, in 2014, 748 million people were found to not have access to an 'improved' water source and 2.5 billion were without basic, sanitary toilets.
'Improved' water sources are protected from contamination and usually safe to drink. However UNICEF and the WHO have also warned that as many as 1.8 billion people are still at risk of going without access to water that is both safe and affordable.
Nigeria has recorded practically no progress in the area of sanitation. In 1990, 38% of the population had access to improved sanitation. In 2015, this figure is now a woeful 29% (up just a meagre 1% from 2014's figure of 28%). The proportion of Nigeria's population that has gained access to improved sanitation since 1990 is only 9%.
In 1990, 24% of the population was practicing open defecation. That figure in 2015 is now 25%. In 2014, it was 23% which means we're not only worse off now than we were 25 years ago but in the past year alone, we've regressed by 2% in this regard.
Although the Nigerian Government hasn't met the national target it set to ensure 75% of its population had access to safe water by 2015, we have generally done better in the area of water provision and have met the MDG target for water which was to halve the number of people without access to safe water. This year, 69% of the population now have access to safe water – an improvement of 5% from last year and an increase of 30% since the MDG goals were set in 1990. The proportion of the population that has gained access to safe water since 1990 is 48%.
WaterAid Nigeria Country Representative, Dr. Michael Ojo, said: "It is true that a lot has changed in the 25 years since the World Health Organisation/UNICEF Joint Monitoring Programme began to document the world's access to drinking water and sanitation; the picture for Nigeria however has for the most part remained quite grim.
"Communities without safe water and basic toilets have higher rates of illness and are held back from economic progress. Children spend long hours fetching water instead of at school desks, parents are less able to spend time earning incomes and hospitals fill with people suffering from preventable water-borne illnesses. The burden is disproportionally felt by women and girls, who are most often tasked with fetching water and who are most at risk of harassment and worse if they are without a safe, private place to relieve themselves.
"As the UN prepares to adopt new development goals this September, mapping out ways to eradicate extreme poverty while building a healthier more sustainable world by 2030, water and sanitation must play a key role. Without these basic human rights, no society can progress. It is possible to reach everyone, everywhere with access to clean water and basic toilets by 2030 – but it will require dedicated political will and financing to achieve this.
"We cannot afford to wait another 25 years till everyone has access to safe water or in the case of sanitation, just to record minimal progress or worse still, to have regressed even further. Our goal must be to ensure that inequality is eliminated and everyone everywhere has access to safe water and basic sanitation by 2030."
One highlight of the new JMP report is the availability of country estimates for handwashing. Estimates for Nigeria's total population with a handwashing facility at home with soap and water is 12%.
Noteworthy among the other highlights in the UNICEF-WHO findings:
Nearly 700 million people in Africa alone don't have a basic toilet, and over 200 million defecate in the open. Nigeria – Africa's most populous nation and its largest economy – has actually shown worsening trends, with decreasing access and increasing open defecation.
India have more than doubled the proportion of people using improved sanitation (18 to 40%) since monitoring began in 1990 but over 560 million people in India still practice open defecation, more than half the global total of 949 million.
Since 1990, the world's Least Developed Countries (by UN definition) have seen an increase of over 40% in the number of people without basic toilets as their population increases, although the proportion of people defecating in the open has more than halved.
While the UN goal on water has been met globally, much of this is due to rapid progress in India and China. Progress has been uneven from region to region, and very little has changed for the world's poorest people.
Papua New Guinea, Equatorial Guinea and Angola have still only provided access to improved water to less than half of their population, and a further 14 countries remain with less than 60% coverage.
However there has been progress. Ethiopia has managed to reduce open defecation by 66% in rural areas, from 100% to just one-third of the population, and has almost eliminated the practice in urban areas. Rwanda has also managed to all but eliminate open defecation and has tripled the number of people with access to basic sanitation.
Next month world leaders will travel to the UN International Financing for Development Conference in Addis Ababa, Ethiopia, to discuss how to finance the new UN Sustainable Development Goals (SDGs), ahead of their finalising and adoption in New York in September. Access to clean water, basic sanitation and good hygiene, as presently outlined in Goal 6, are critical to the creation of a healthier, more equitable world.
WaterAid has also tried to push and influence for water- and sanitation-related indicators in goals on health, education and gender rights. Sanitation was among the most off-track in the MDGs, a mistake that cannot be repeated.
In all goals, careful monitoring and the use of indicators on progress, including whether the poorest are being reached with basic access, whether water is safe and affordable, and whether wastewater is safely treated, will help ensure no one is left behind and governments are held accountable for their promises.