About two months after it hosted a Project Initiation Workshop on Wednesday, April 29, 2015 in Abuja, Nigeria has commissioned the British environmental consulting firm of Ricardo-AEA to produce its Intended Nationally Determined Contributions (INDCs), a document that lists actions countries intend to take under a new global agreement. The firm is expected to complete its assignment in September 2015, when the end product will be submitted to the United Nations Framework Convention on Climate Change (UNFCCC).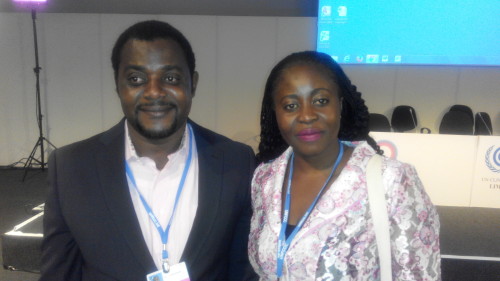 Four Nigerian scientists – two consultants and two officials of the Federal Ministry of Environment's Department of Climate Change (DCC) – will work with officials of Ricardo-AEA (three of them) to execute the project. The Ricardo-AEA team comprises Hans Verolme (team leader and renowned climate policy expert), Iain Morrow (mitigation expert) and Chris Dodwell (UNFCCC and INDC expert). The Nigerians include Prof Olukayode Oladipo (nation's leading climate expert), James Chidi Okeuhie (climate expert), Bayo Adekoje (DCC) and Chioma Amudi (DCC).
Verolme on Monday, June 29, 2015 in Abuja listed tasks to be carried out to include, besides an Inception programme, Stocktaking that features literature review and data gathering to produce a baseline report; Mitigation Analysis that involves projects of future emissions, identification of mitigation potential, long-list of possible actions and costing of options and co-benefits, to produce a mitigation potential report; as well as INDC Mitigation Contribution, that entails technical support to government decision making process, to produce brief paper on narrative and options analysis.
There will likewise be Consultation on Draft INDC, comprising drafting of outline INDC along with outreach to other ministries and stakeholders, to deliver an outline draft INDC and a consultation workshop; and Capacity Building that will be carried out in parallel with other tasks by presentation of analytical approaches during in-country missions, to produce final report on priority capacity need.
Describing the 2015 INDCs as a first step that may fall short of the global climate goal, Verolme stated that scope of an INDC will vary depending on national circumstances and the depth will differ depending on data available. According to him, the sources of emission in the country are: gas flaring, land use change, deforestation, transport, agriculture, waste, as well as industrial and energy processes.
He hinted that the contents of the final product would feature high points like: National Context, Mitigation (Contribution, Information, Fair and Ambitious?), Adaptation, Planning Process and Means of Implementation.