The Zambia Alliance for Agroecology and Biodiversity (ZAAB) has said that, contrary to a recent publication claiming otherwise, the country's no-GMO position has not changed and that no legislative changes have taken place.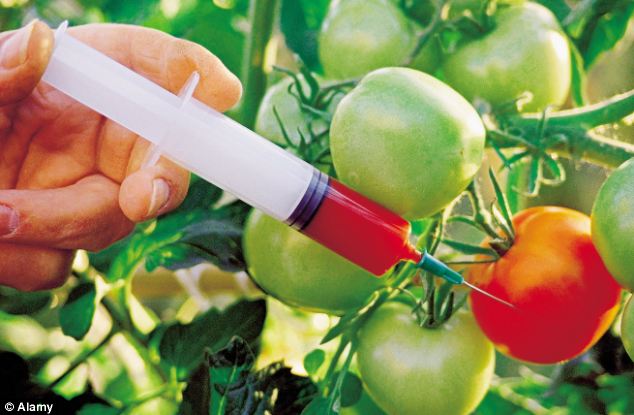 According to the organisation, genetic modification of living organisms and the production of genetically-modified (GM) crops remains prohibited in Zambia.
ZAAB disclosed that the said publication, which gave the impression that the ban on GMO food in Zambia had been lifted, was misleading and deliberately intended to give a false impression that the Southern African nation had changed its stand on genetically-modified organisms (GMOs).
It said in a statement made available to EnviroNews: "The Minister of Health responded to questions in the National Assembly on February 27, 2019, with some open-ended comments related to the safety of consuming food products containing GMOs. These statements have now been picked up by the international Pro-GMO Public Relations (PR) groups that are publishing with triumph that Zambia has changed its position on GMOs. This is false, fake news, generated and pushed by the biotech industry.
"An initial Pro-GMO PR article was published internationally by The Genetic Literacy Project with fake news on Zambia on March 4, 2019. Those who look a little below the surface see that this 'project' is funded by 'a front group that works with Monsanto on PR projects without disclosing those ties'. It is the same family of biotech promoters, as those funding the African Biodiversity Network of Experts (ABNE), who are supporting the Zambia Ministry of Higher Education (MoHE) and NBA, to draft the new guidelines for live release of GMOs."
According to the National Biosafety Authority (NBA), by presence of the Biosafety Act 2010, imported food containing processed products of GM crops are allowed into Zambia as long as they go through a strict application and safety testing process by the NBA, full public consultation processes are upheld, and final products are labelled.
ZAAB stated that 31 CSOs, farmer and consumer groups wrote to the MoHE and copied all other relevant ministries in December 2018, "raising serious objection to the bias interference in Zambia's legislative drafting processes, and resultant undermining of human rights".
"Many Zambians are horrified by the NBA announcements that even some licenced GMO containing food products are sold in Zambia. Many of these are unlabelled and the authority lacks necessary capacity to control this. The country certainly does not have the capacity to regulate the release of live GMOs, nor cover the opportunity costs of lost export agriculture markets, long term public health bills and destruction of the farming sector to the power of corporate control.
"CSOs, research institutions, concerned consumers, farmers and churches, continue to call on Government to protect Zambia's people, their health, environment and the national economy," ZAAB said.