Zambia has been awarded the opportunity to become the first African country to host the board meeting of the Green Climate Fund (GCF).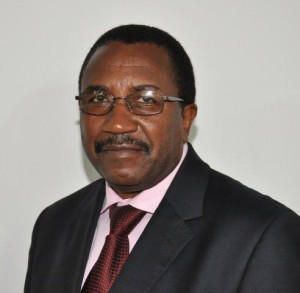 Secretary to the Treasury, Fredson Yamba, said the choice of Zambia as the host of the important gathering of over 300 delegates was in recognition of the country's positive image in international community.
"I am pleased to announce that Zambia has been awarded the opportunity to become the first African country to host the board meeting of the Worldwide Green Climate Fund (GCF)," Mr. Yamba said.
He said Zambia being given an opportunity to host the conference was consistent with the policy of government to facilitate job and wealth creation in all spheres of Zambia's socio-economic endeavour.
Mr. Yamba said the aim of the GCF was to help developing countries reduce emissions and enhance investments in adaptation.
"In this regard, Zambia is expected to share its experience and raise awareness to the world about the impacts of climate change in the country's regions considered as most vulnerable to climate change," he said.
Mr. Yamba said apart from preparing for the meeting, Zambia was also taking active steps to become one of the first beneficiaries of the GFC.
He said during the forth-coming meeting to be held in November 2015 in Livingstone, the GCF Board would approve some financing request proposals, just in time for the 21st Conference of the Parties (COP 21) to the United Nation Framework Convention on Climate Change (UNFCCC) scheduled for Paris, France towards the end of the year.
Mr. Yamba descried the GCF as an important avenue for the country to scale up existing initiatives such as the Pilot Programme for Climate Resilience (PPCR), the Scaling-Up Renewable Energy Programme (SREP), Forest Investment Programme (FIP), Zambia Integrated Landscape Management Project (ZILMP) and the National Adaptation Programme of Action (NAPA).
"I am confident about the prospects for wealth creation and sustainable livelihoods embedded in above listed climate change impact mitigation programmes as they all present our citizens, especially the youth, with unmatched job-creation opportunities. If we get our act together, Zambia is definitely able to surpass the 500, 000 [Five-Hundred-Thousand] jobs target announced by President Edgar Lungu during Wednesday's launch of the Youth Policy and the Action Plan for Youth Empowerment & Employment," he said.
Mr. Yamba said the delegates for the Livingstone 2015 GCF gathering would comprise GCF board members, observers from civil society, the private sector, and various international organisations
By Vwambanji Nakamba