Youths in Nigeria's North-East region involved in the fight against climate change have been charged to analyse the effects of the Boko Haram insurgency on the ecology of the region, particularly as it concerns increase in deforestation, effectiveness of the anti-desertification measures being put in place and military activities contribution to climate change.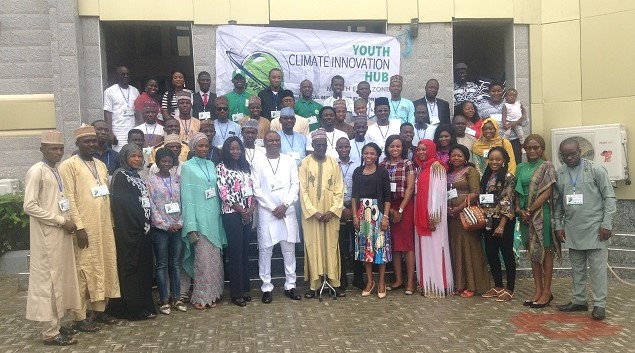 Giving this charge on Thursday, August 29, 2019 in a opening remarks at the two-day Youth Climate Incubation Hub organised by the Federal Ministry of Environment in partnership with the United Nations Development Programme (UNDP) Gombe, Gombe State, the Ag. Permanent Secretary, Ministry of Environment and Forest Resources, Gombe State, Mallam Nasiru A. Bunu, underscored the need to protect the environment from forms of degradation, especially those brought about by the activities of man.
He stressed that the timing of the roundtable and involvement of youth in the fight against climate change is ideal as the effects of climate change are becoming increasingly obvious to everyone world over and the youths are the future leaders with the requisite innovations to confront the menace.
According to him, the threat of climate change problems such as flooding, windstorms, erosion, desertification and deforestation are mostly caused by the mismanagement of the earth resources which has led to attendant consequences on life and the economy.
"The drying up of the Lake Chad, the southward expansion of the Sahara Desert, floods being experienced across many states, menace of the herdsmen/farmers clashes necessitated by the diminishing availability of forests and grazing lands, are all obvious problems associated with climate change," he noted.
Stressing further, Mal. Bunu who extolled the Federal Ministry of Environment for the choice of Gombe for the roundtable, stated that the state has always benefited from the Federal Ministry in the past through several projects and he believes its assistance and collaboration with the State can only get stronger.
In his presentation titled: "Overview of Nigeria's National Determined Contribution (NDC) and Youths Outlook", the Senior Scientific Officer, Department of Climate Change (DCC), Federal Ministry of Environment, Mr Falemu Ayodeji, said the roundtable is meant in part to establish as youth regional climate change innovation hub and to harvest and collate innovative ideas to mitigate climate change problems in the region.
He added that, at the end of the event, it is expected that Nigeria's position will be strengthened as a country member of the United Nations Youth Engagement and public mobilisation track at the UN Secretary General Climate Action Summit in New York.
The North-East regional youth roundtable with the theme: "Unlocking Youth Innovativeness in Nigeria's Climate Action" which holds from Thursday, 29 to Friday, 30, August 2019 has participants from the six states of the Nigeria North-East Zone.
The states include Gombe, Bornu, Adamawa, Bauchi, Taraba and Yobe.