The Director, Department of Climate Change in the Federal Ministry of Environment, Dr. Peter Tarfa, has made what looks like a strong commitment about the Government of Nigeria's willingness to work closely with young people in addressing climate change and its resultant effects across the country.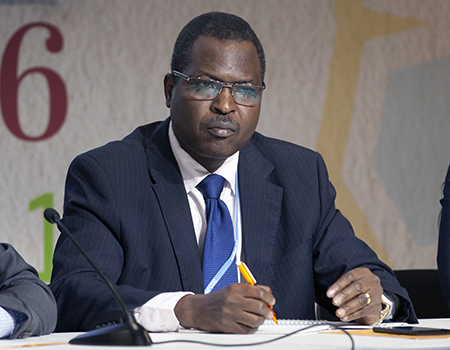 The Youth Climate Innovation Hubs being held nationwide aim to harvest and collate climate-focused innovations and ideas that can be showcased at the UN Climate Action Summit in September 2019. It is expected that the hub will be the climax of the regional idea gathering process and the outcomes will be integrated into the working document reflecting Nigeria's current efforts to address climate change.
Speaking at the close of the Youth Climate Innovation Hub for the South-East zone which held at Owerri, Imo State, Dr. Tarfa thanked the United Nations development Programme (UNDP) in Nigeria for the support provided in executing the project and praised the coordinating teams for their efforts in delivering the project excellently.
Addressing some 50 participants of the South-East zone, Tarfa said; "We hope to have this event annually. We are sure your facilitators have your details, so be assured that the department will include you in the mailing list to inform you about the outcomes of this program and to notify you about subsequent programs relating to climate change in Nigeria.
"We are going to have the national Climate Innovation event soon in Abuja and it is going to be a high-level gathering. We will bring some of these youth-led ideas to the table, so I expect to see good implementable solutions to climate change that we can replicate in the nation."
Dr. Tarfa also assured the participants that the Minister of Environment and the Minister of State for Environment are willing to interact with young people on climate actions.
The Youth Climate Innovation Hub is a project by the Federal Ministry of Environment, Department of Climate Change, in partnership with the United Nations Development Programme (UNDP) Nigeria.
The project is simultaneously coordinated by the International Climate Change Development Initiative (ICCDI Africa) in North-Central Zones and North-East zones; Health of Mother Earth Foundation (HOMEF) in South-South and South-East; and Talent Plus Resources Initiative in South-West and North-West.
By Seyifunmi Adebote