Young people will be gathering in Marrakech just before the 22nd Session of the Conference of the Parties (COP22) to the United Nations Framework Convention on Climate Change (UNFCCC) holding 7 – 18 November in the Moroccan ancient city to help support ambitious climate action and to highlight the role of youth in the effective implementation of the Paris Agreement that will enter into force on 4 November.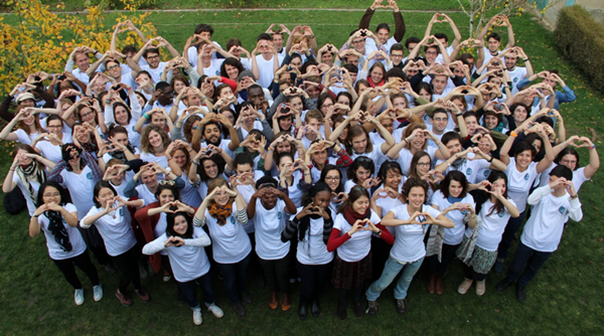 The main focus of this year's Conference of Youth (COY 12, 4-6 November) is on the role of education and capacity building in empowering young people to take action on climate change and to bring about positive change in society.
"Only by empowering youth in the various decision-making processes that a transition to low carbon and greater resilience require is climate protection possible. We are looking forward to provide a platform for young people at the location of COP22 to demonstrate the importance they have in climate action and to strengthen networks of African youth working on sustainability and low carbon development," said Fadoua Brour, member of the Moroccan youth organisation in charge of the Conference of Youth.
Since 2005, the Conference of Youth has been held every year, a few days before the annual UN Climate Change Conferences. This year, it is organised by Moroccan youth organisations together with YOUNGO, the official non-governmental youth constituency of the UNFCCC, in order to give youth a voice during the Conference of the Parties (COP) to the UNFCCC.
"The historic Paris Climate Change Agreement is about to enter into force, and as governments move to fine-tune and implement it, they need the full support of all sectors of society, not least of young people," said Nick Nuttall, UNFCCC spokesperson.
The outcomes of the youth conference will be presented at the Young and Future Generations Day at COP 22 on 10 December, which is being organised by UNFCCC's Action for Climate Empowerment (ACE) team.
The UNFCCC promotes youth participation under its "Action for Climate Empowerment" (ACE) focus, which relates to education, training, public awareness, public participation, public access to information and international cooperation.