The University of York in the United Kingdom is honouring 15 leading figures across the globe this week. They are receiving honorary degrees during graduation ceremonies at the institution's Central Hall from Wednesday, July 17 to Saturday, July 20, 2019.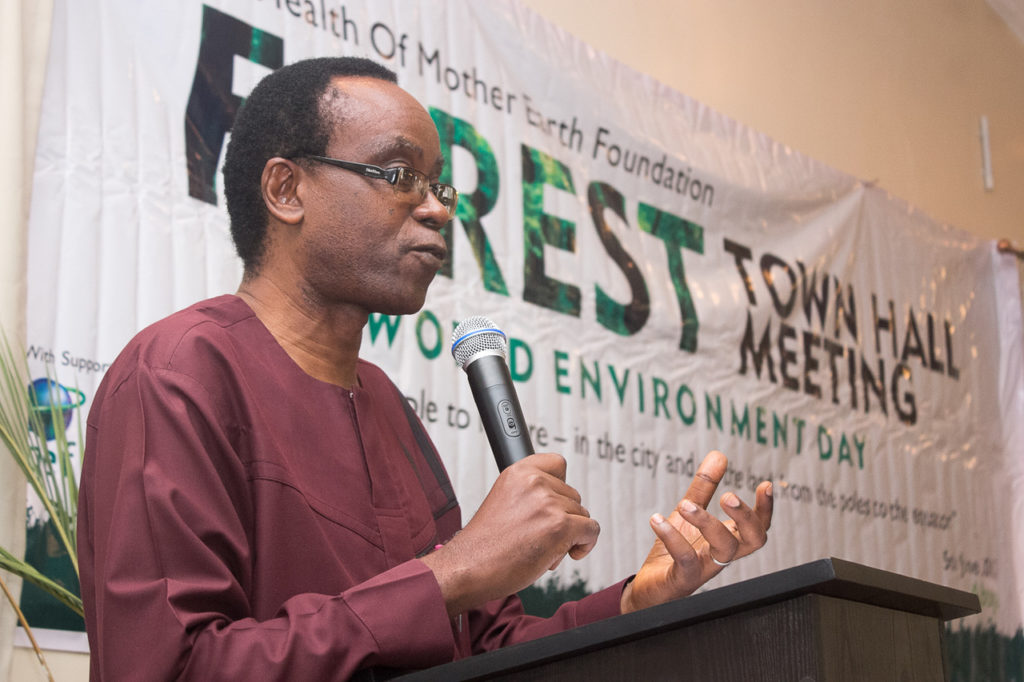 Nigerian activist, architect, author and poet, Nnimmo Bassey, is among the 15 personalities being honoured during the four-day celebrations.
Others are "Game of Thrones" star, Mark Addy; photojournalist, Lynsey Addario; video game designer, Charles Cecil; paediatrician, Professor Diana Gibb; historian, Professor Catherine Hall; and biologist and Nobel Prize winner, Richard Henderson.
Honorary degrees are also being awarded to engineer and entrepreneur, Professor Irwin Jacobs; Professor of linguistics at Stanford University, Dr Ronald Kaplan; survival expert and TV presenter, Ray Mears; children's author, Sir Michael Morpurgo; Professor of Physics at Michigan State University, Witold Nazarewicz; CEO of Smith & Nephew, Sir Christopher O'Donnell; economist, Professor Dani Rodrik; and President of Xiamen University, China, Professor Rong Zhang.
Bassey, a clergyman, is an acclaimed author, poet and one of Africa's leading campaigners for the environment and human rights. He co-founded Environmental Rights Action, a Nigerian advocacy NGO, to advocate, educate and organise environmental human rights issues in the country.
He served as chair of Friends of the Earth International, the world's largest grassroots environmental network. He is the director of the ecological think-tank, Health of Mother Earth Foundation (HOMEF).