Ahead of the International Conference on Illegal Wildlife Trade scheduled to hold next month in Vietnam, the World Wildlife Fund (WWF) has commenced a campaign against the poaching of the rhinoceros, an animal species characterised by its large size, herbivorous diet and thick protective skin.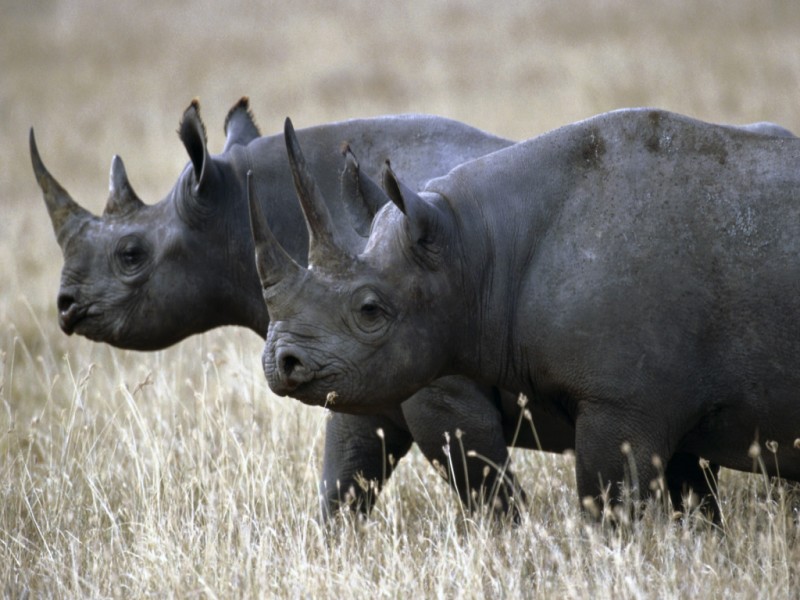 Often abbreviated to rhino, it is believed that nearly 1,400 were slaughtered across Africa last year. However, Vietnam is regarded as the world's largest market for rhino horns. In most cases, poachers kill rhinos and cut off their horns for illegal wildlife trade.
By weight, rhino horns cost as much as gold on the black market.
WWF is seeking signatories to a petition, which the group says over 100,000 supporters have already signed. WWF will present the entreaty to the Vietnamese government to "show we won't stand for illegal rhino horn trade."
Sara Thomas, the WWF Manager, Online Advocacy, says: "The rhino-poaching crisis erupted in 2006 when a rumour began circulating in Vietnam that rhino horn cures cancer. It doesn't. From there, it quickly became even more in demand as a status symbol when rhino horn began to be gifted to show wealth and power.
"In just a few years, the last known wild rhino in Vietnam – belonging to a rare Asian species – was found dead with its horn hacked off. Today, 10 years later, the craze for rhino horn in Vietnam continues, and criminal gangs are smuggling in thousands of rhino horns from South Africa. Vietnam's government has done almost nothing to end the slaughter, although a directive on wildlife crime from the Prime Minister to law enforcement in September was a promising first step."
She adds that poaching of rhinos in Africa continues unabated, despite intense efforts by many African governments to combat it.
"World Wildlife Fund officials from around the globe will be in Vietnam in November, when the country hosts the critical International Conference on Illegal Wildlife Trade. We want to show the Vietnamese government the world cares about rhinos."
Both African species and the Sumatran rhinoceros have two horns, while the Indian and Javan rhinoceros have a single horn. The IUCN Red List identifies three of the species as critically endangered.