With the theme: "Wetlands for Disaster Risk Management", mankind will on Thursday, 02 January celebrate the 2017 edition of the World Wetlands Day.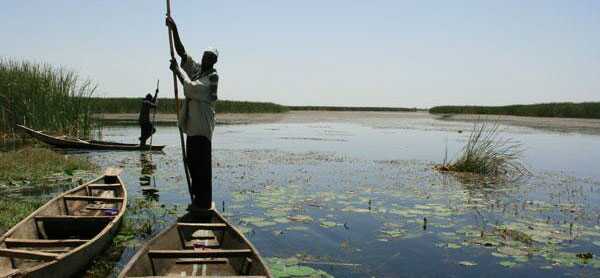 The world will attempt to raise awareness around the theme, in the light of the fact that the frequency of disasters worldwide has more than doubled in just 35 years – driven by climate and weather related hazards like flooding, cyclones, and droughts.
The idea is that, to reduce the impact of flooding for example, wetlands can be managed to act as a natural sponge, absorbing and storing excess rainfall.
"During periods of low rainfall, the stored water helps maintain ground water levels delaying the onset of drought. Similarly, coastal wetlands act as a natural protective buffer while mangroves bind the shoreline and help reduce storm surge," said a source.
Observed on 2 February each year, the World Wetlands Day marks the date of the adoption of the Convention on Wetlands on 2 February 1971 in the Iranian city of Ramsar. It is an international date with a different theme and message on a relevant subject set each year by the Ramsar Secretariat.
Countries all over the world have earmarked prorammes and events to celebrate the special day and spread the massage that wetlands are a natural safeguard against disasters, help mankind cope with extreme weather events, and do sustain lives.
In Nigeria for example, the Federal Ministry of Environment has lined up a series of events in thatregards. Some of these include:
Make a call to state governments to submit proposals on prospective sites that meet Ramsar Criteria for inclusion as Ramsar sites of International Importance.
Visit to Nguru-Hadejia Wetlands in Yobe State, where efforts are ongoing to resuscitate/revamp the ecosystem services of the Ramsar site, provide management plan and bring it to integrated management.
Identification of Wetland Ambassador in Nguru-Hadejia Wetlands.
Upload on ministry and Ramsar Convention dedicated websites.
Spread awareness via banners and stickers; promotion on Ministry and departments' websites, on social media platforms, in newsletters as well as bulletin boards.