Experts have attributed poor family planning habits to the escalation of Nigeria's population over the last decade.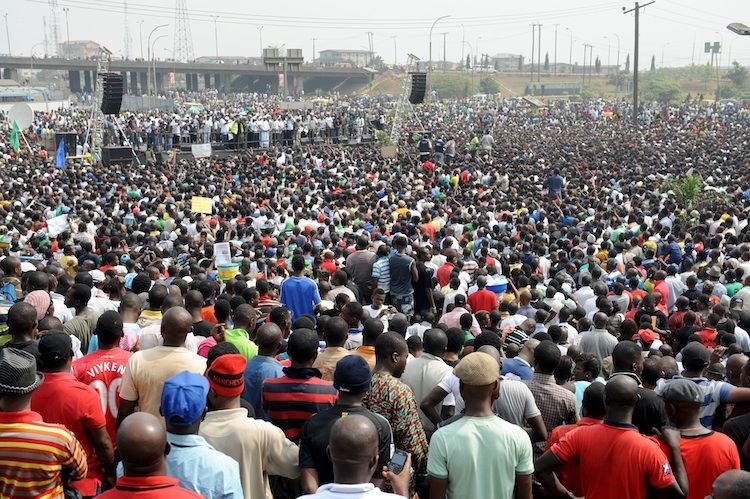 According to data from worldometers, a global real time statistics and data platform, Nigeria added 52.22 million people to its population in the last 12 years, making it the country with the 7th highest number of people in the world.
At a population of 191.89 million (182.2 million in 2015), Nigeria presently makes up 2.55 per cent of the global population.
"I specially implore all partners working with us in Nigeria to eliminate all barriers to access in family planning and improving quality of life of our people," said Isaac Adewole, Nigeria's minister of health on his twitter message to commemorate the World Population Day, observed globally on Tuesday, July 11, 2017. "As the federal ministry of health we're committed to execution of quality family service at all levels of healthcare."
This year's World Population Day, themed: "Family Planning:  Empowering People, Developing Nations", focused on the urgency and importance of population issues.
According to observers, the surge in Nigeria's population is coming amidst decay in health sector infrastructure and social services, posing grave imminent demographic menace to a country that is already grappling with numerous socioeconomic challenges.
The nation's National Population Commission (NPC) has reiterated the need for family planning.
Chairman of the commission, Chief Eze Duruiheoma, said family planning issues are personal decisions, which are not just about saving life but empowering people and developing nations.
He spoke on Tuesday in Awka through the Anambra State Director of the NPC, Mr Joachin Ulasi, who urged indigenes to deploy the use of family planning to manage the number of children they bear, in line with their income.
According to him, the theme of this year's World Population Day is targeted at using family planning to ensure quality population in the country.
In 1989, the Governing Council of the United Nations Development Programme recommended that 11 July be observed by the international community as World Population Day, a day to focus attention on the urgency and importance of population issues.
According to the United Nations Population Fund (UNFPA), access to safe, voluntary family planning is a human right. It is also central to gender equality and women's empowerment, and is a key factor in reducing poverty, the UNFPA adds.
It went further: "Yet around the world, some 214 million women in developing countries who want to avoid pregnancy are not using safe and effective family planning methods, for reasons ranging from lack of access to information or services to lack of support from their partners or communities. Many of those with an unmet demand for contraceptives live in the poorest countries on earth. Investments in making family planning available also yield economic and other gains that can propel development forward."
This year's World Population Day, 11 July, coincides with the Family Planning Summit, the second meeting of the FP2020–Family Planning 2020–initiative, which aims to expand access to voluntary family planning to 120 million additional women by 2020.