Associate Professor, Faculty of Medicine, University of Maiduguri Teaching Hospital (UMTH), Ahmed Gabdo, has cautioned parents against smoking cigarettes close to their children to safeguard their health and future development.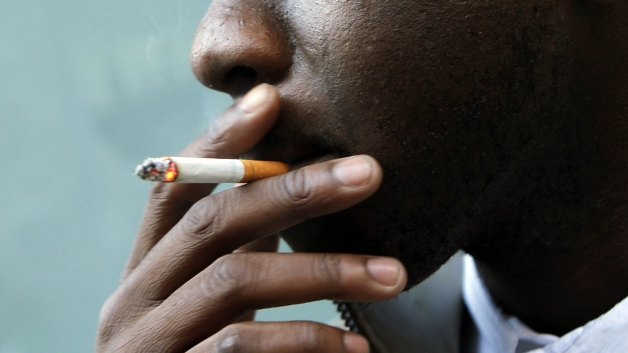 Gabdo, who spoke to the News Agency of Nigeria (NAN) in Maiduguri on Thursday, May 31, 2018 as the world celebrates "No Tobacco Day", said the warning aims at safeguarding the health of children.
Gabdo said that parents that smoke near their children and wards expose them to many risks and varieties of health challenges in future.
He said that children whose parents smoked were more prone to coughing, wheezing and asthma attacks than children whose parents do not smoke.
"They also tend to have higher rates of pneumonia and bronchitis; smoking not only impacts your cardiovascular health, but also the health of those around you, who do not smoke.
"Exposure to second hand smoke carries the same risk to a non-smoker as someone who does smoke. Other risks include stroke, heart attack and cancer, among other diseases.
"Cigarettes contain about 600 ingredients and when these ingredients burn, they generate more than 7,000 chemicals, many of which are poisonous and at least 69 of them are linked to cancer," he said.
A smoker, Musa Bashir, who claimed he had been in the business of puffing cigarette for about 17 year, said doing so removed pain, anger and anxiety.
"I was introduced to smoking by my friend and sincerely speaking, cigarette is my closest companion.
"I enjoy smoking; especially when I eat and when I am worried, it cools off my temper.
"Doctors say there are side effects, but for all these years, it has been an immune-booster to me.
"I am thinking of quitting, but I needed a job. I need to engage myself in positive activities that will keep me away from my friends who are also smokers. That way, I can stop," Bashir said.
By Hamza Suleiman