The Giraffe Conservation Foundation (GCF) dedicated the year's World Giraffe Day (observed on Wednesday, June 21, 2017) to saving Masai giraffe in Kenya and Tanzania.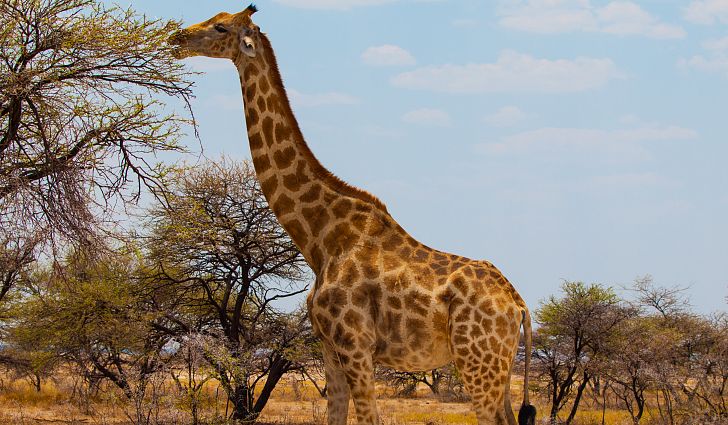 Giraffe have recently been listed as Vulnerable to extinction on the IUCN Red List of Threatened Species. Giraffe numbers in Africa are said to have plummeted by a staggering 40% over the last 30 years.
"We estimate today that there are only less than 100,000 giraffe remaining in all of Africa," disclosed the organisation.
According to the GCF, some populations have been harder hit than others and Masai giraffe seem to be taking the brunt of it. It adds that, as one of the most populous giraffe populations in Africa, there are only 32,000 Masai giraffe remaining in southern Kenya and Tanzania.
"Their number has dropped by more than half in the last 30 years. And this trend continues.
Masai giraffe are under threat and you can help us make a difference."
The GCF adds: "Masai giraffe are facing a wide range of threats, but the biggest by far is the rapid expansion of human populations, settlements and associated habitat loss throughout East Africa. There is simply less and less space remaining for wild animals – including giraffe. It is time to act now! And we can't do this in isolation. GCF is working closely with local and regional partners to ensure high priority for giraffe on national and regional conservation agendas.
"Together we can make a difference and secure a future for giraffe in Africa. For World Giraffe Day 2017, GCF is partnering with the Kenya-Tanzania Borderland Conservation Initiative and its partners, as well as the Kenya Wildlife Service, focussing on community-based conservation of Masai giraffe."
Initiated by the GCF to celebrate the longest-necked animal on the longest day or night of the year – June 21 – every year, the World Giraffe Day is regarded as an annual event to raise support, create awareness and shed light on the challenges giraffe face in the wild.
It is believed that there are only 100,000 giraffe remaining in the wild.
Zoos, schools, NGOs, governments, institutions, companies and conservation organisations around the world host events on June 21 every year to raise awareness and support for giraffe in the wild.