In line with the spirit of the World Environment Day, Wild Africa Fund on Monday, June 5, 2023, launched a month-long campaign to raise awareness about the threats of plastic pollution and its impact on oceans and marine wildlife.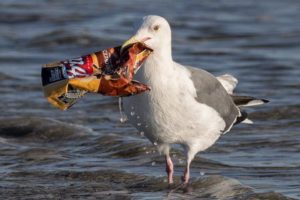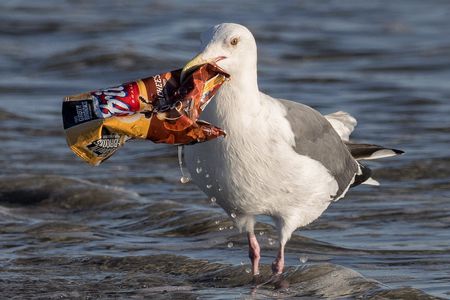 World Environment Day is celebrated every June 5 across the globe to reflect the impact of human activities on the environment while encouraging renewed public commitment to protecting the earth.
This year's theme, "Solutions to Plastic Pollution", represents an urgent call for the world to reduce plastic waste while finding local solutions to the damages caused by plastic pollution to the environment and wildlife.
"Plastic pollution is a huge and widespread problem in Nigeria. Single-use plastic has now become part of our daily lives. Sadly, its constant use and accumulation as waste is damaging our environment, ocean and marine species, such as sea turtles," said Festus Iyorah, Nigeria Representative at Wild Africa Fund.
Today, the world produces about 400 million tons of plastic per year. Of that, only less than 10 per cent is recycled, according to the United Nations Environment Program (UNEP). In Nigeria, 2.5 million tonnes of plastic waste is generated every year and 88 percent of these plastics are not recycled. As a result, they end up in waterways, dams, lagoons, and the ocean.
Plastic pollution particularly affects marine habitats and the aquatic species that call the ocean home. Hundreds of sea turtles die annually from getting trapped in plastic waste in the oceans and beaches. Sometimes they eat plastic they mistake for sea grass and consuming just one plastic item can have fatal consequences for sea turtles. In Nigeria, sea turtles are particularly at high risk of becoming extinct without further human intervention.
"Countries such as Rwanda have done a tremendous job reducing plastic usage and virtually eliminating visible plastic pollution greatly enhancing their environment and image. It takes political will and public participation, but Nigeria could be a regional leader in reducing plastic usage and moving from indiscriminate dumping to recycling or safe disposal," said Peter Knights, Founder at Wild Africa Fund.
"Wild Africa Fund is producing media messages to help the public understand the impact of plastic waste on sea turtles and marine habitats. In addition, we have been profiling local conservationists saving sea turtles and working with local nonprofits and government agencies to rescue marine life being sold on the streets of Lagos.
"Wild Africa Fund is also committed to working with the Federal Government of Nigeria and state governments to protect the environment from plastic pollution and deploy local solutions to protect our oceans and marine life from plastic waste," added Knights.