The World Health Organisation (WHO) has, in collaboration with the World Bank Group, launched the "Global Preparedness Monitoring Board", a mechanism that will regularly monitor and report preparedness level to tackle all health emergencies globally.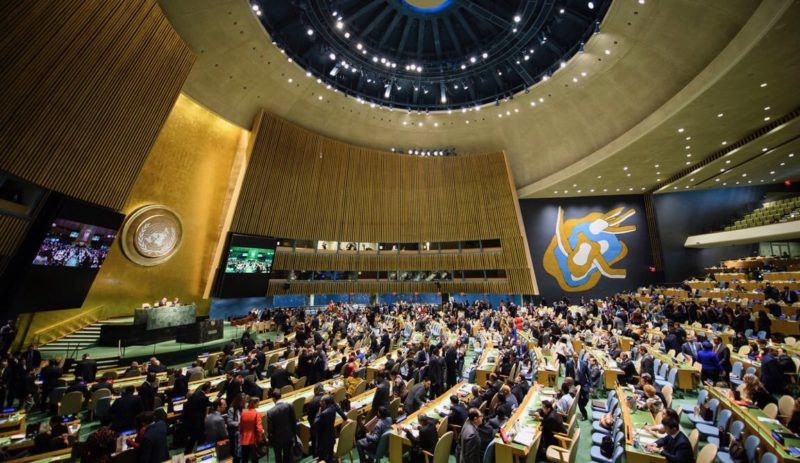 The launch was carried out on the side lines of the 71st Session of the World Health Assembly (WHA) holding in Geneva, Switzerland.
The organisation said that the mechanism would strengthen global health security by ensuring that relevant organisations were always ready to tackle outbreaks, pandemics and other emergencies with health consequences.
WHO said that the current outbreak of the Ebola Virus Disease (EVD) in the Democratic Republic of Congo was a reminder that outbreaks could happen anytime and anywhere hence the need for the new strategies.
According to the UN organisation, the board will be co-chaired by Dr Gro Brundtland, a former Prime Minister of Norway, and Mr Elhadj Sy, Secretary General, International Federation of Red Cross and Red Crescent Societies.
It said that political leaders, heads of UN agencies and world-class health experts would also be part of the board.
"Part of being prepared to tackle any disease outbreak is having a means of assessing progress made at all levels by actors, identifying any gaps including financing and ensuring everyone works together.
"We have allowed a cycle of panic and neglect when it comes to pandemics; we ramp up efforts when there is a serious threat then quickly forget about it when the threat subsides.
"The Global Preparedness and Monitoring Board will break that cycle and ensure preparedness for pandemic is always at the top of the global agenda," it said.
WHO said that the board would monitor preparedness across governments, UN agencies, civil society and the private sector, and report annually on adequacy of financing, progress on research and development.
It said that from the report generated, the board would advocate at the highest levels for preparedness and ensure all stakeholders across all sectors include the issues to the political agenda.
The organisation said that it would hold all stakeholders accountable for making the world better prepared to respond to outbreaks and emergencies with health consequences.
The WHO Director-General, Dr Tedros Ghebreyesus, and the World Bank Group President, Dr Jim Young Kim, co-led the creation of the board.
The WHA is the decision making body of WHO and is attended by delegations from WHO member states.
The assembly focuses on a specific health agenda prepared by the Executive Board.
It is held annually in Geneva, Switzerland.