The National Biosafety Management Agency (NBMA) has signed a training agreement with the Italy-based International Centre for Genetic Engineering and Biotechnology (ICGEB) to boost the capacity of its staff to properly regulate modern biotechnology in Nigeria.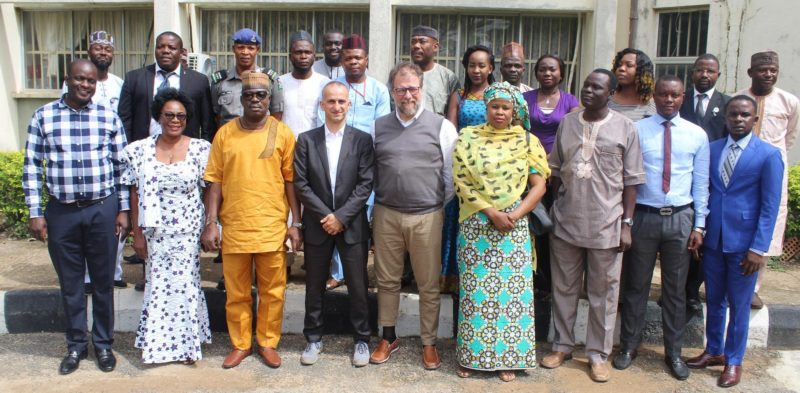 The agreement, which took effect immediately with a training session, aims to enhance the partnership between both organisations and grant NBMA access to the centre's e-learning platform to train its employees in the workplace at its own pace using materials provided by the ICGEB.
Speaking at the maiden e-learning training, Dr. Rufus Ebegba, Director General/CEO, NBMA, said that it was important that the capacity of staff that regulate the sector be constantly updated due to the controversies that trail the technology.
"NBMA was not established to frustrate biotechnology but ensure that Nigerians and the environment are protected against any harmful effect of modern biotechnology," he said.
He noted that science remained the driver of change globally due to its universality and verifiable nature hence modern biotechnology should not be treated differently.
He acknowledged that every technology has its ups and down but stressed that the Biosafety system was introduced to ensure that related uncertainties are either completely eliminated or reduced to the barest minimum.
He expressed confidence that the staff would benefit immensely from the training as it would build the capacity of the staff to holistically understand the biosafety system.
Lead trainer from ICGEB, Mr. Dennis Ndolo, said that Nigeria remained the leading light in the area of biosafety on the African continent.
Ndolo said the staff would be introduced to the centre's e-learning platform where they can use it over time to enhance their knowledge and performance.