A non-governmental organisation (NGO), APIN Public Health Initiative, has called on government at all levels to invest in the health of Nigerians by showing commitment to ownership and sustainability of HIV and AIDS response.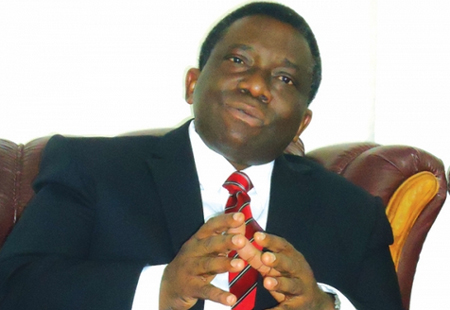 Dr Prosper Okonkwo, the Chief Executive Officer of the NGO, said this on Wednesday, November 29, 2017 in Abuja, while briefing newsmen as part of activities to commemorate the 2017 World AIDS Day with the theme: "Right to Health, Making it Happen''.
According to him, the World AIDS Day is an opportunity to highlight the success of worldwide efforts to combat HIV and AIDS as well as the importance of continued support to end AIDS in 2030.
Okonkwo quoted Dr Sani Aliyu, Director-General, National Agency for the Control of AIDS (NACA), who said that "it was important to bring all state governments to national response by ensuring that all states have budget lines for HIV and AIDS in 2018.''
The News Agency of Nigeria (NAN) reports that the NACA boss made the statement while delivering a paper entitled "Nigerian Government's commitment to ownership and sustainability was important'' recently.
Okonkwo said funding of HIV and AIDS was not the responsibility of the Federal Government alone, adding that health in Nigeria was on the concurrent list in the constitution, and every tier of government had a role to play.
He said APIN Public Health Initiative was determined to use its position as the U.S. Centre for Disease Control to lead implementation partners in eight states to engage state institutions and relevant stakeholders.
According to him, the partnership will drive programme sustainability, impact and achievement of each state 90:90:90 targets as well as the global agenda to end AIDS by 2030.
The 90; 90; 90 outlined targets must be achieved to end the chapter of AIDS epidemic globally by 2030.
It means by "2020, 90 per cent of all people living with HIV will know their status.
"By 2020, 90 per cent of all people with diagnosed HIV infection will receive sustained anti-retro viral therapy.
"By 2020, 90 per cent of all people receiving anti-retro viral therapy will have viral suppression.''
Okonkwo said in the past five years, APIN carried out HIV testing for about four million individuals in the country with 70,655 persons enrolled on free HIV and AIDS treatment in three states of Lagos, Oyo and Plateau state.
He further announced additional five states under APIN coverage of the new Improved Comprehensive AIDS Response Enhanced for Sustainability (ICARES) Project, which he said was a great leap toward the 90 per cent UNAIDS goal.
The states are Ogun, Ondo, Osun, Ekiti, and Benue, making APIN the lead implementation partner in Nigeria.
In commemoration of the day, Okonkwo called on Nigerians, especially men, to go for HIV and AIDS test, to enable everyone know their status.
The chief executive officer of the NGO added that the general public could go for testing during weekends or at evenings in the designated HIV testing facilities.
This, he said was a new innovation deployed by APIN and were evidenced based strategies to ensuring that people at substantial risk of HIV had access to HIV testing.
NAN reports that APIN Public Health Initiative is an NGO dedicated to the prevention, treatment, care and support of diseases of public health concern in Nigeria, including HIV and AIDS, tuberculosis and malaria.
By Talatu Maiwada