As the world commemorates the 2019 International Women's Day, the Africa Women Water, Sanitation and Hygiene Network (AWWASHNET) has urged women and gender rights groups to continue challenging water privatisation plans in the country including the Public Private Partnership (PPP) plans spearheaded by the Lagos State Government.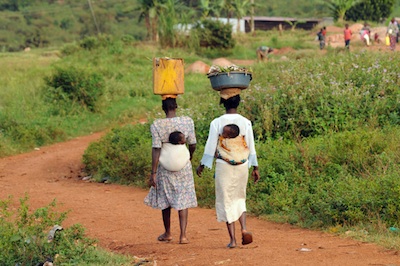 The theme for this year's International Women Day is #BalanceforBetter, and encourages governments to celebrate women's achievement and address bias to their achieving their full potentials.
AWWASHNet in a statement issued in Lagos on Friday, March 8, 2019, said that commodification of water is the singular most subtle way of disenfranchising women of their right to life and predisposes those who cannot afford costs associated with rate hikes that come with privatisation to unhygienic conditions and ill-health.
AWWASHNet Coordinator, Veronica Nwanya, said: "This year's International Women Day theme is apt and reinforces our conviction that at government levels of policy-making women are not left in the lurch. Water privatization is anti-women the bias that this commemoration is intended to confront."
Nwanya insisted that subjecting a free gift of nature to the whims of for-profit entities will only cause many women to resort to unwholesome sources that have been linked with cholera, dysentery and other water-borne diseases.
"In policy formulation especially as it concerns a lifesaver and sustainer that water represents, we expect government to take into consideration the importance of gender-specifics. Women should be involved and consulted. Unfortunately, in current plans that is what is missing, or else government will not talk of privatising water."