An ecologist, Mr Habib Omotosho, has urged government at all levels to address the issue of situating dumps close to residential areas.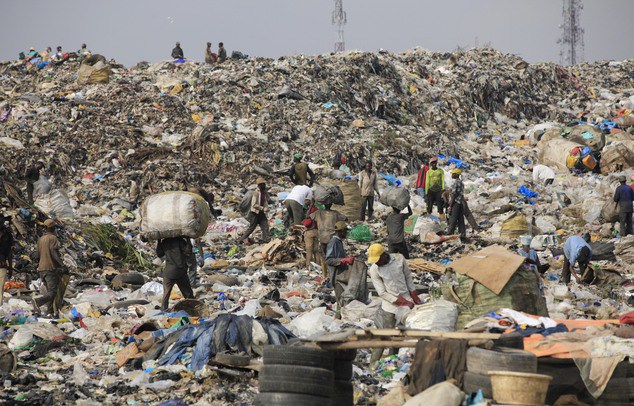 Omotosho, the National Coordinator, Environmental Advancement Initiative, an NGO, made the appeal in an interview with the News Agency of Nigeria (NAN) in Abuja on Tuesday, April 2, 2019.
He said that dumps sited close to residential areas posed environmental and health hazards to the people.
"Dumpsite close to residential areas can be a feeding place for dogs and cats apart from rats.
"These pets and rodents can bring diseases with them to nearby homes.
"Respiratory diseases, irritation of the eyes, nose and skin, gastrointestinal problems, allergies and psychological disorder have been traced to unregulated dumpsites and indiscriminate waste disposal,'' the ecologist said.
He said that unregulated dumpsites were a major problem to the environment, especially to the air that people inhale.
According to Omotosho, dumpsites emit obnoxious odours and smoke that cause illnesses to people living in, around, or close to them.
"Open dumpsites in developing urban centres are uncontrolled and, therefore, pose major health threat which affects the landscape of cities,'' he said.
"When waste is indiscriminately disposed of, it encourages spread of diseases, destabilises the ecosystem and repels people.
"One of the ways we can get connected to nature is through a clean and healthy environment.
"A clean and healthy environment attracts humans as it helps to improve health and aesthetics. It refreshes and even generates income through tourism,'' the ecologist said.
By Deji Abdulwahab