Besides the ecological concerns associated with the proposed Calabar-Ikom-Katsina Ala Superhighway, fresh and seemingly worrisome facts are emerging over its funding modalities.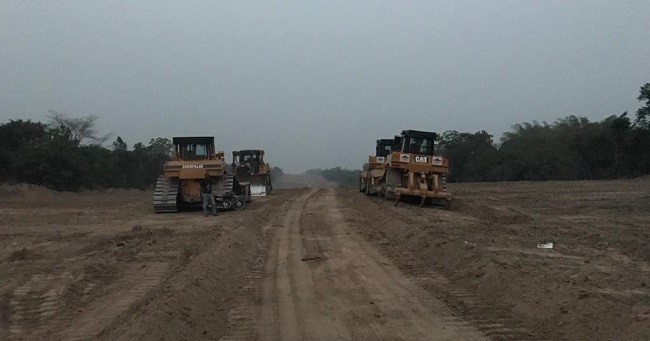 A brainchild of Governor Ben Ayade of Cross River State, the 275km, six-lane highway has attracted global criticism due largely to the fact that it cuts through – and proposes to destroy – a considerable amount of pristine, community forest.
A defiant Ayade has however kept faith with the controversial project in the face of widespread condemnation, even appearing to resist a central government directive demanding that certain conditions be satisfied before project execution.
To fund the project, the state government is adopting an Irrevocable Standing Payment Order (ISPO) for the sum of N648.8 billion at N300 million every month for a period of 180 years payable to Messrs Sydney Construction Company, main contractors to the project.
This disclosure was made in a recent correspondence from the Secretary to Government of Cross River State to the Speaker, Cross River State House of Assembly, requesting for approval of modalities for the funding of the project.
In a petition to the governor dated Monday, April 1, 2019, Odey Oyama, head of Rainforest Resource and Development Centre (RRDC), a non-governmental organisation (NGO), expressed concern over the project's funding process.
He wrote: "The first problem in this transaction arises from the fact that there is no documentation pertaining to the appointment of Messrs Sydney Construction Company as contractors for the superhighway project by due process. The second problem is that there is no documentation pertaining to the approval by the Cross River State House of Assembly of the funding of the project before the commencement of the superhighway.
"It is therefore curious that the first document pertaining to the funding of the project is appearing for the first time more than three years after the commencement of the project. This procedure is certainly contrary to due process stipulated by the laws of Cross River State.
"Our concern on this matter is anchored on the request before the Assembly demanding that the generation of our children, grandchildren, great grandchildren and beyond are being railroaded into a debt burden that would span over 180 years, in respect of a project that does not conform to due process ab-initio.
"From the foregoing, it is our desire to request Your Excellency to kindly reconsider committing the generations of our children, grandchildren, great grandchildren and beyond into liabilities spanning up to 180 years; for a road project that certainly will not last up to 180 years without the persistent demands for expensive and comprehensive maintenance."
President Muhammadu Buhari in October 2015 performed the ground breaking ceremony of the project.
In February 2019, bulldozers returned to the superhighway construction site, in what looks like a defiance of the 23 conditions laid down by the Federal Ministry of Environment for the Cross River State Government to meet before further work on the site